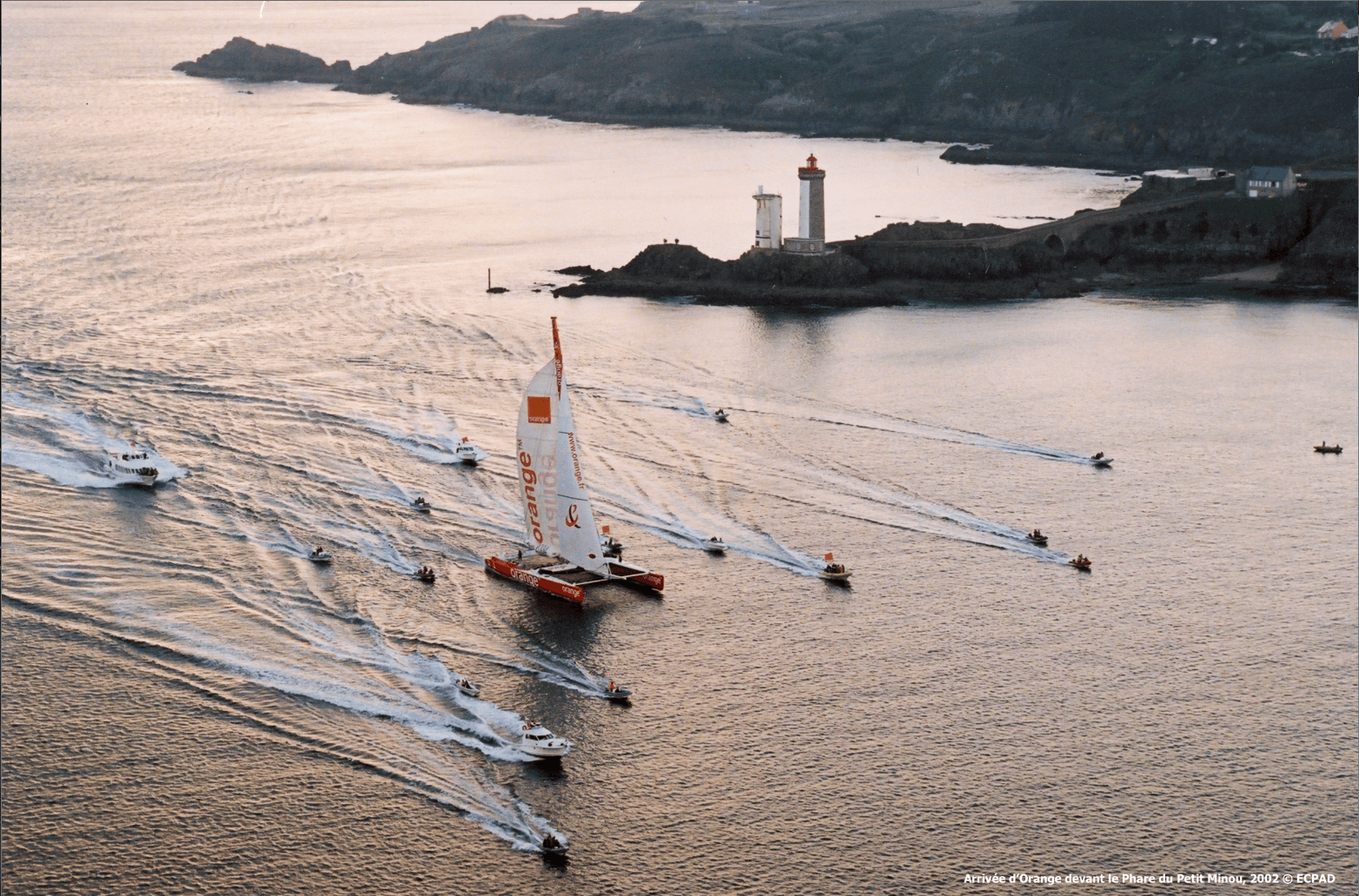 "Jules Verne Trophy - the extraordinary record"
Musée National de la Marine, Château de Brest
Exhibition dates
28 June 2019 - 3 January 2021
Our missions
Press relations / Media planer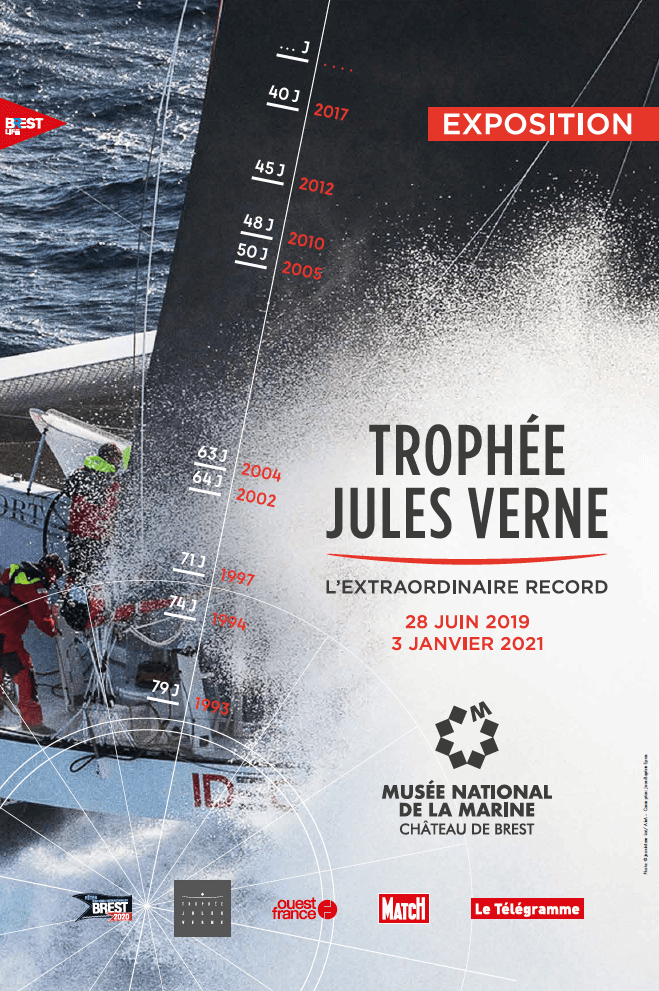 Photo © Jean-Marie Liot/AleA – Conception : Jean-Baptiste Epron
"Jules Verne Trophy - the extraordinary record"
Created by and for sailors in 1992, the Jules Verne Trophy is an impressive nautical challenge: to circumnavigate the world from East to West, with no help or assistance in less than 80 days by sailboat.
The exhibition showcases the crews' feat in this race against time and testifies to the uniqueness of the challenge. It is reminiscent of the great figures in the world's conquest.
Centred around the Jules Verne Trophy, the main feature of the exhibition, a 150 objects are presented (models, Jules Verne's manuscripts, paintings, precious objects, sailor's clothes, daily life objects, materials), along with archival images and testimonies from the sailors themselves, who illustrate this fantastical world, the progress in boating methods and the preparation for these trips around the world. The castle and museum also offer a wonderful view of Brest's port, a ballet of ships arriving and departing.