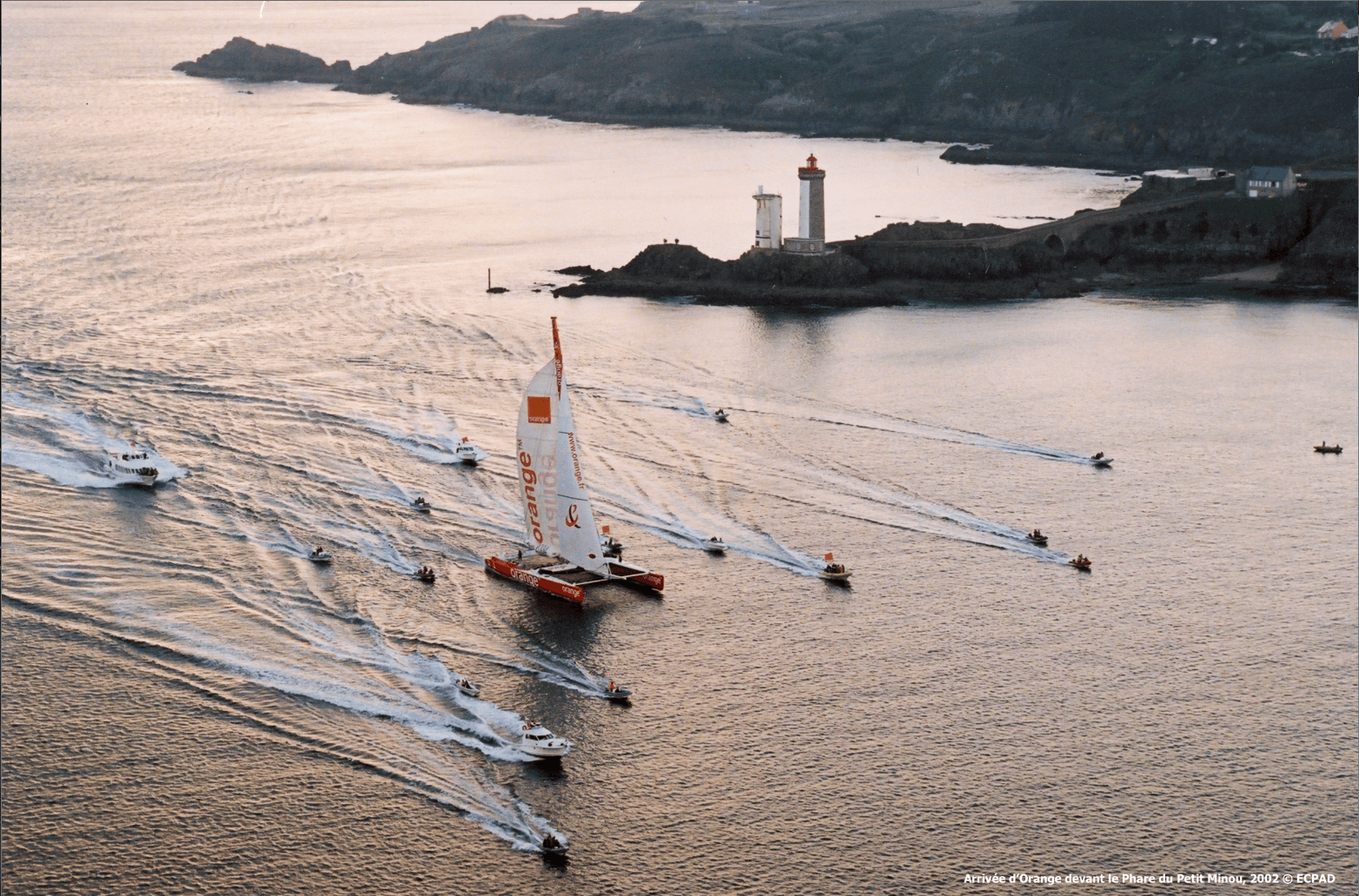 "Jules Verne Trophy - the extraordinary record"
Musée National de la Marine, Château de Brest
Exhibition dates
28 June 2019 - 3 January 2021
Our missions
Press relations
Media plan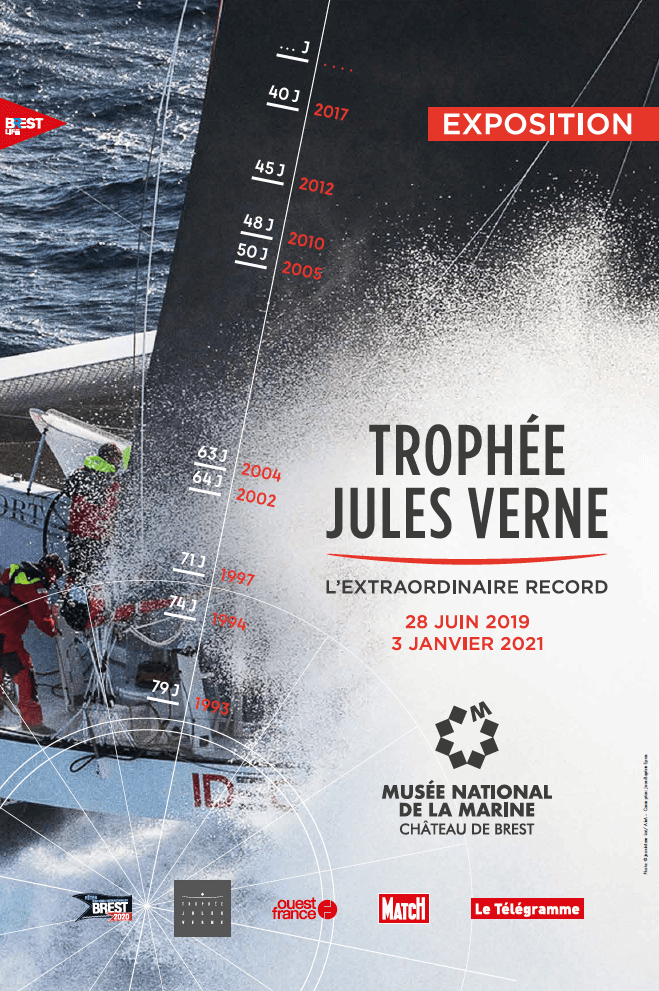 Photo © Jean-Marie Liot/AleA – Conception : Jean-Baptiste Epron
"Jules Verne Trophy - the extraordinary record"
Created by sailors for sailors in 1992, the Jules Verne Trophy is an impressive nautical challenge: the bet of a circumnavigation to sail, in less than 80 days, from east to west, without stopover and without assistance. In the wake of Phileas Fogg, the hero of Jules Verne's novel, and in the footsteps of Magellan, only nine teams raised the precious trophy.
Presented at the Château-Musée de Brest, the exhibition "Jules Verne Trophy, the extraordinary record" pays tribute to the ocean racers and bears witness to the singularity of this challenge and its symbolic trophy, a work of art by Thomas Shannon.
The route built in eight stops offers a transversal look at the themes related to the great adventure of Jules Verne around 150 artefacts: models, Jules Verne manuscript, paintings, precious objects, sailors' outfits, objects of life on board, materials, etc. It invites the visitors to immerse themselves in this human adventure, where the figure of the hero acts as a common thread: from Magellan to contemporary navigators, through Jules Verne and his famous character Phileas Fogg.