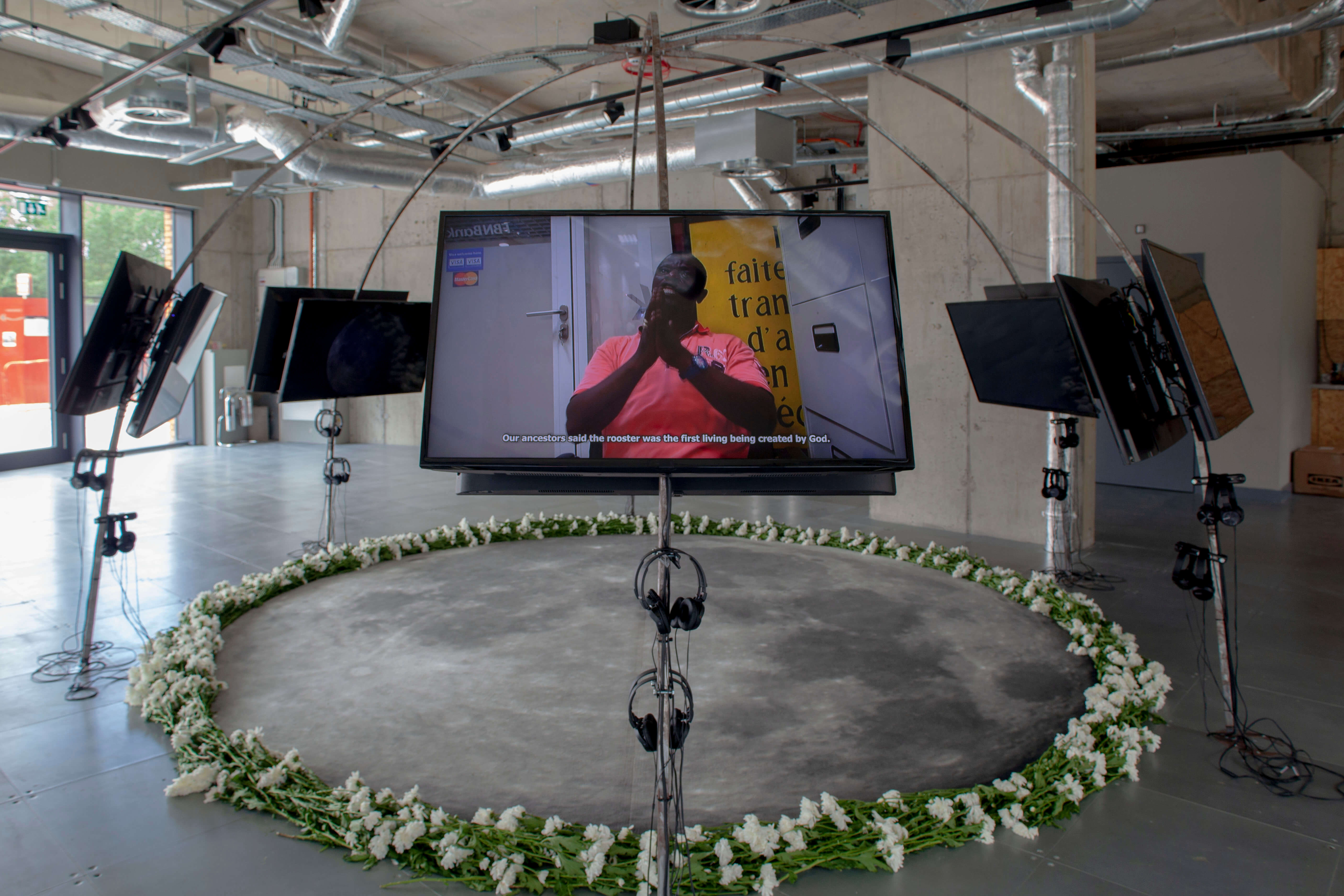 À plusieurs.Group exhibition
49 Nord 6 Est - Frac Lorraine, Metz
Dates :
From March, 12 to June, 2 2021
Our missions :
Press Relations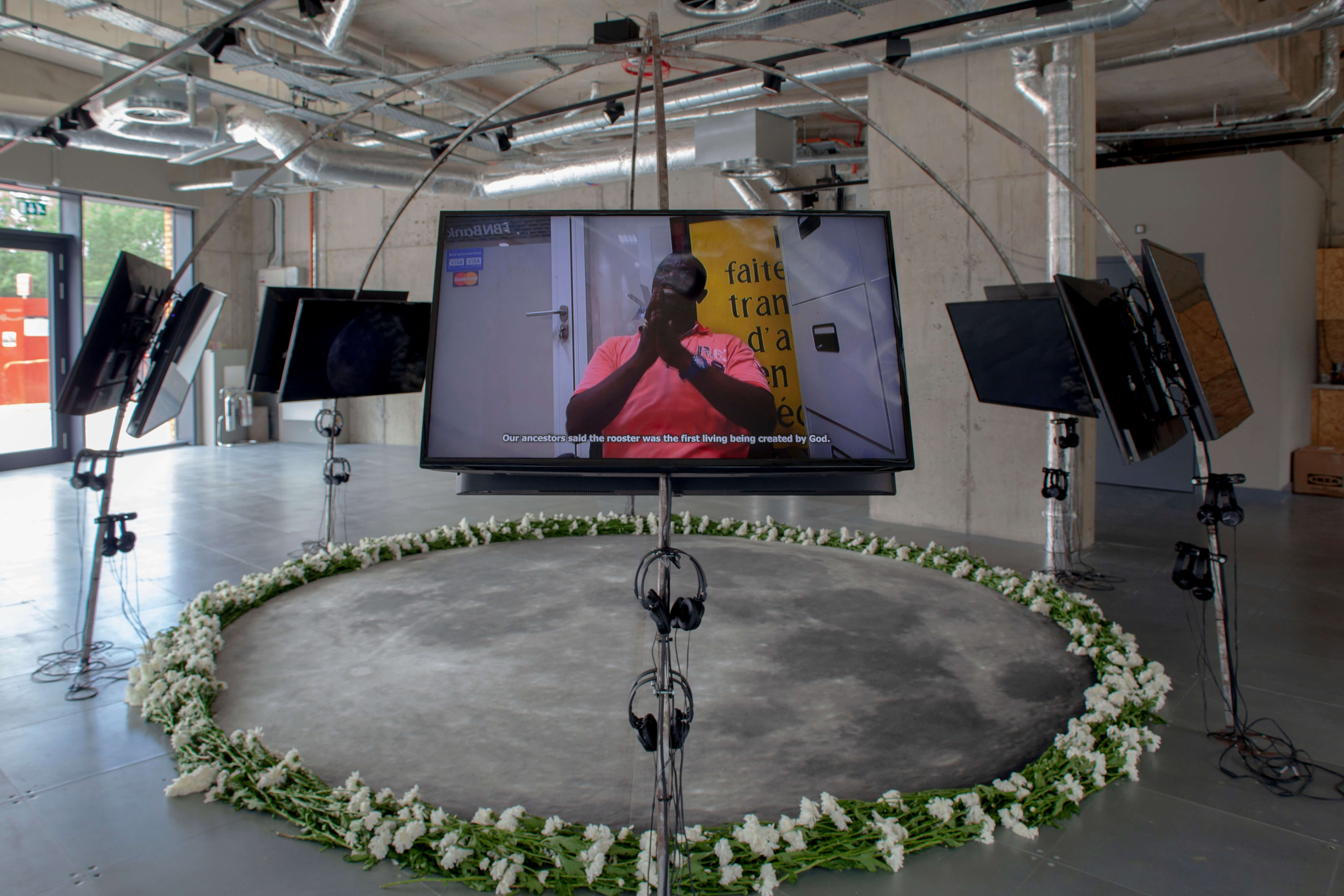 © Tabita Rezaire, Satellite Devotion, 2019
À plusieurs.Group exhibition
This group exhibition highlights the geographies and communities activated by the African diaspora linked to French territory. Bringing together various artists and practices, the course seeks to make visible works, sometimes collective, as much as the support systems that surround them. It reveals the communities in which these artists, all relatively young and showing a new relationship to their origins, evolve.
In a context where skin color is being taken into account as a subject in its own right, some non-white artists express their ambivalent relationship to exposing oneself to the gaze of the other. Questions of reparation, healing, concealment or visibility come together to explore a complex territory, that of the African diaspora, both linked to here and invoking elsewhere.