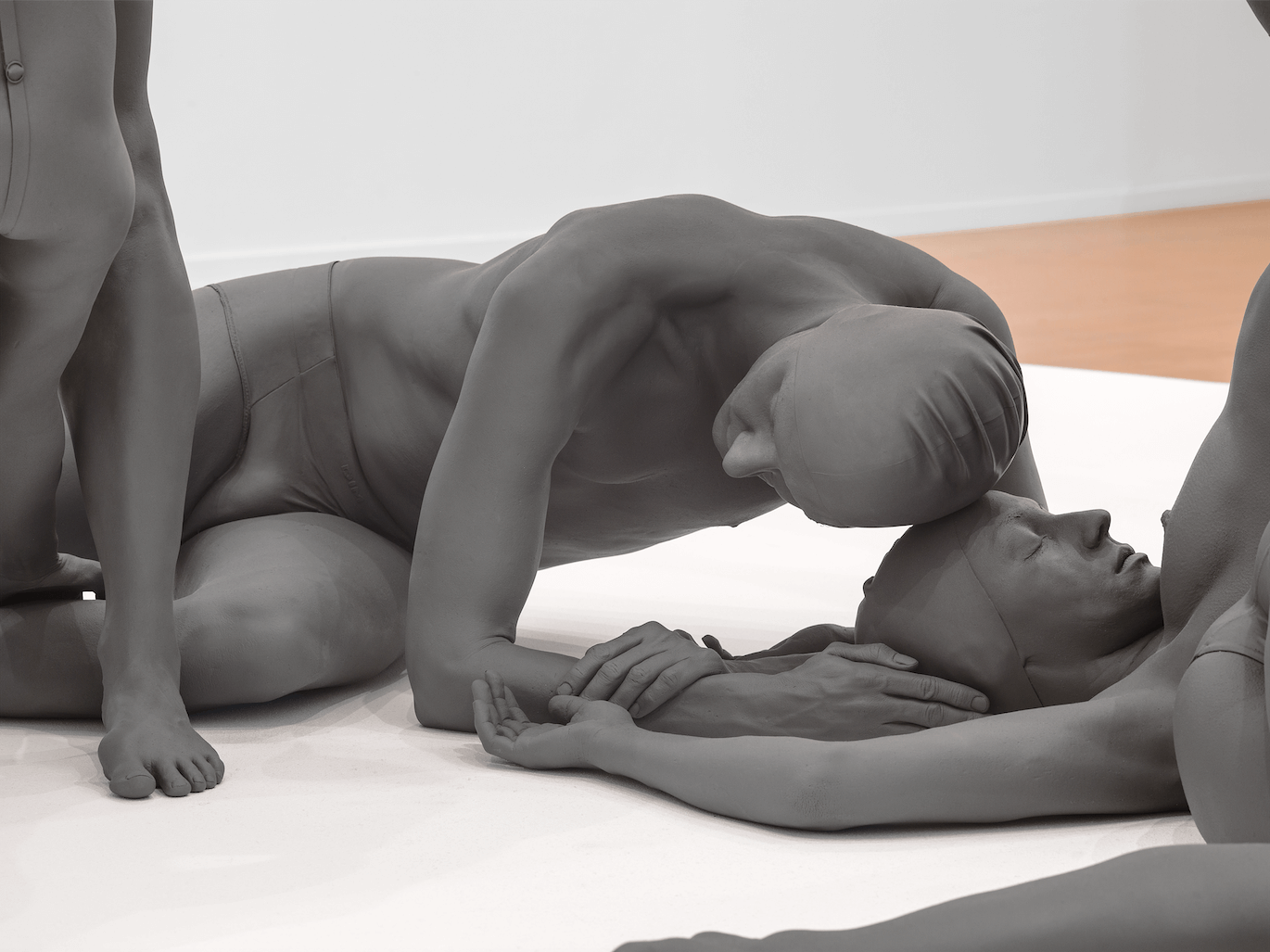 Dance on a volcano
Frac Franche-Comté, Besançon
Dates :
14 March – 2 January 2022
Our missions :
Press Relations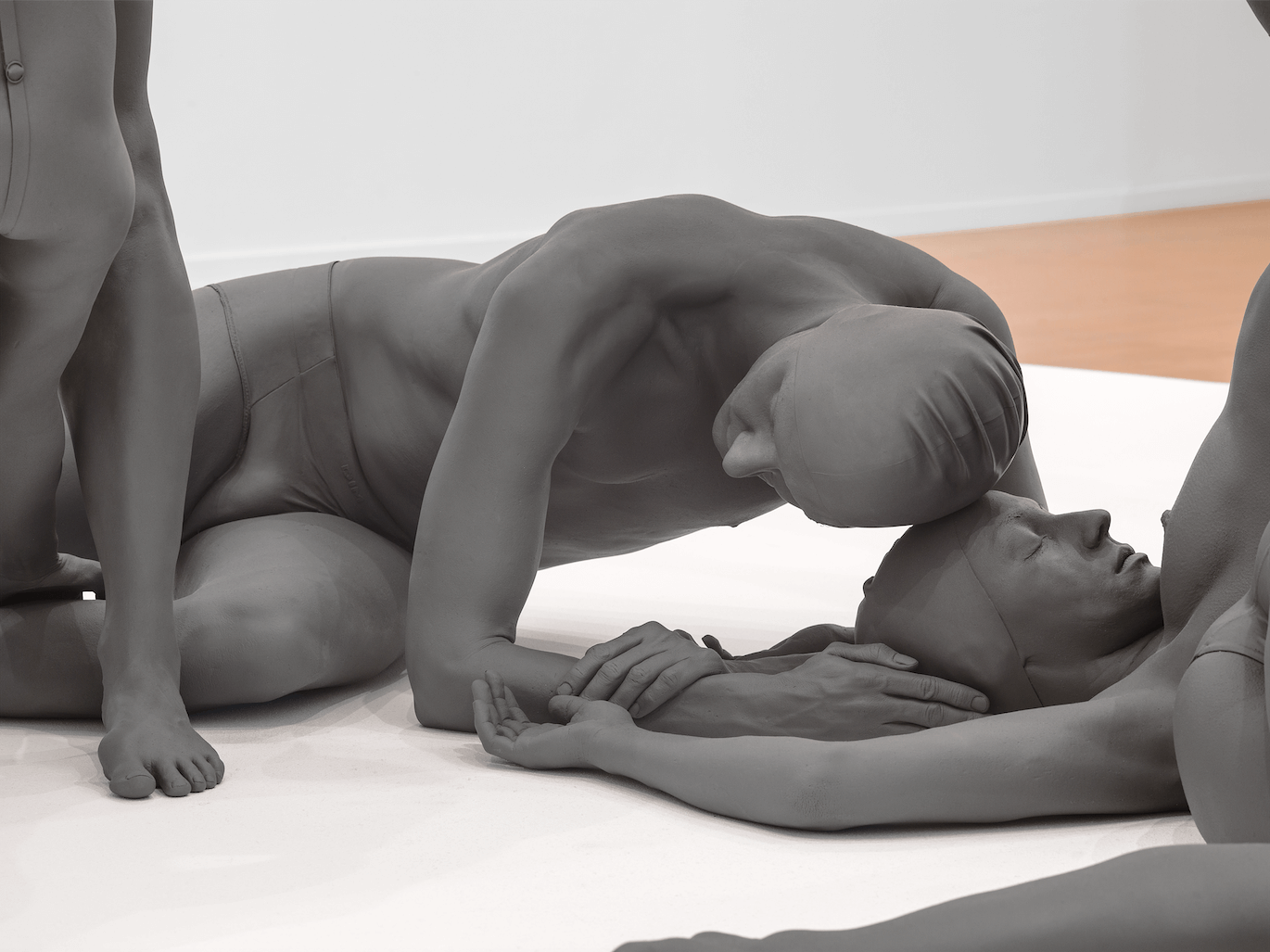 © Daniel Firman, Courtesy Ceysson & Bénétière. Photo Blaise Adilon
Dance on a volcano
While it evokes danger, risk-taking, the possible fall, the title of this exhibition, which brings together works by visual artists and choreographers, also alludes to the complexity of human and social relations. Dancing on a Volcano deals with external constraints, those related to gravity and those related to the Other, the one who carries, touches, and whose gaze transforms the body.
After having simulated the absence of gravity by the invention of pointes in romantic and classical dance, the dance gradually frees itself from these tinsel: Martha Graham (1894-1991) or Doris Humphrey (1895-1958) use the fall and open paradoxically a new path, already foreseen in the performances of Isadora Duncan, Loïe Fuller or Rudolf Laban.
Contemporary art also takes hold of it, depicting fall and weightlessness, from their purely physical and bodily consideration, to political connotations linked to collapse and freedom. The exhibition questions the question of the relationship to the other, which is inseparable from the relationship to the body.
With works by Žilvinas Kempinas, John Wood, Paul Harrison, Bill Viola, Matthew Barney, Klaus Rinke, Eadweard Muybridge, Daniel Firman, Robert Morris, Steven Parrino, Steve Paxton, Andrés Baron, Jacques Lizène, Paul Chan, Ciprian Muresan, Shahar Marcus, Denis Darzacq, Hans Schabus, Gordon Matta-Clark, Bas Jan Ader, Franz Erhard Walther, Franck and Olivier. Turpin, Simone Forti, Anna Halprin, Dhewadi Hadjab, René Clair / Picabia, Carolee Schneemann, Pascal Beas, Maïder Fortuné, Anna Halprin, Pipilotti Rist, Senga Nengudi, Agnès Geoffray, Micha Laury, Thierry De Mey, Maguy Marin, Christian Rizzo and Caty Olive, Yoann Bourgeois, Eva Axelrad, William Forsythe, Troïka (provisional list)