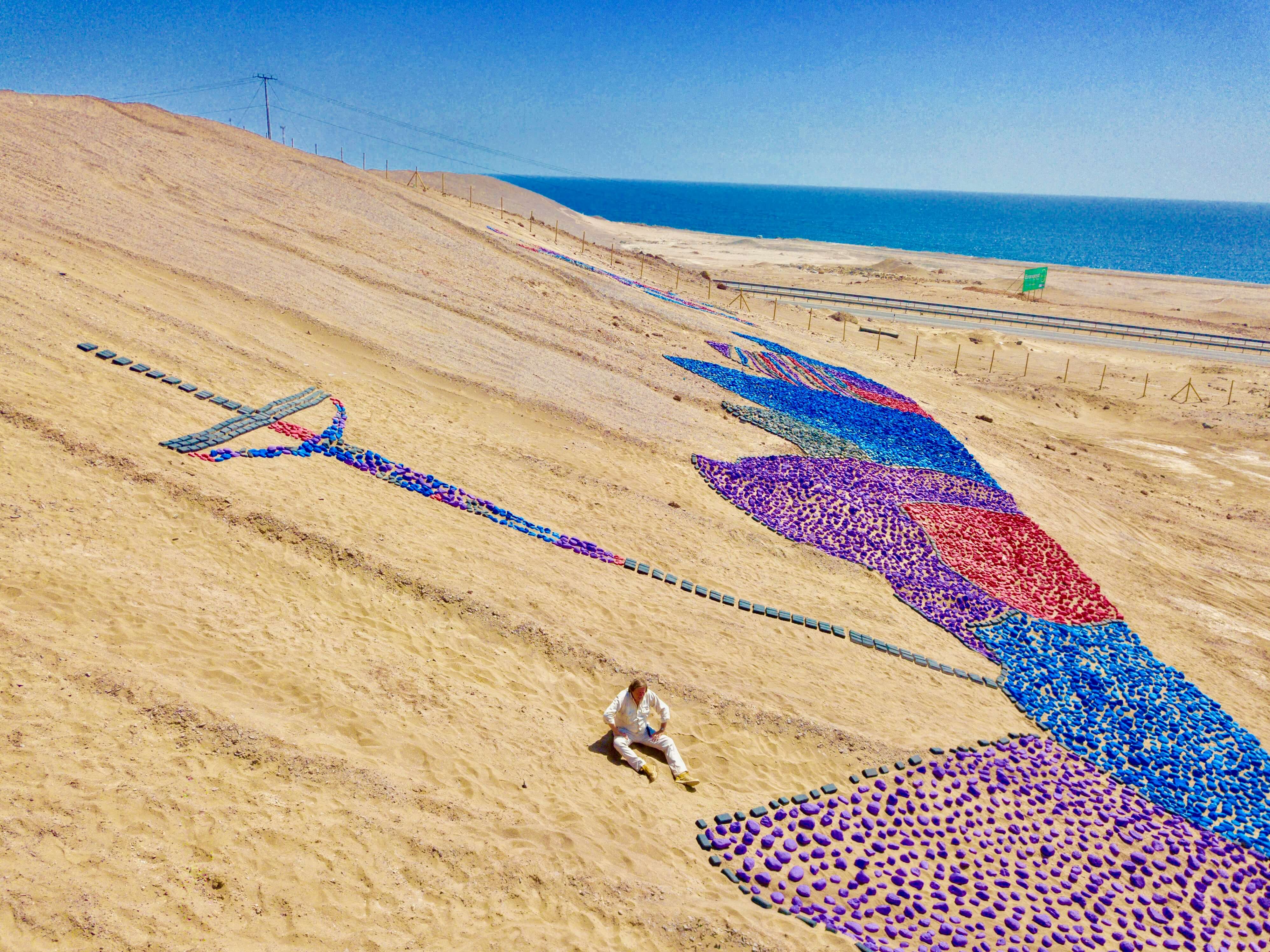 Le Phénomène Vérame
Enseigne des Oudin, Paris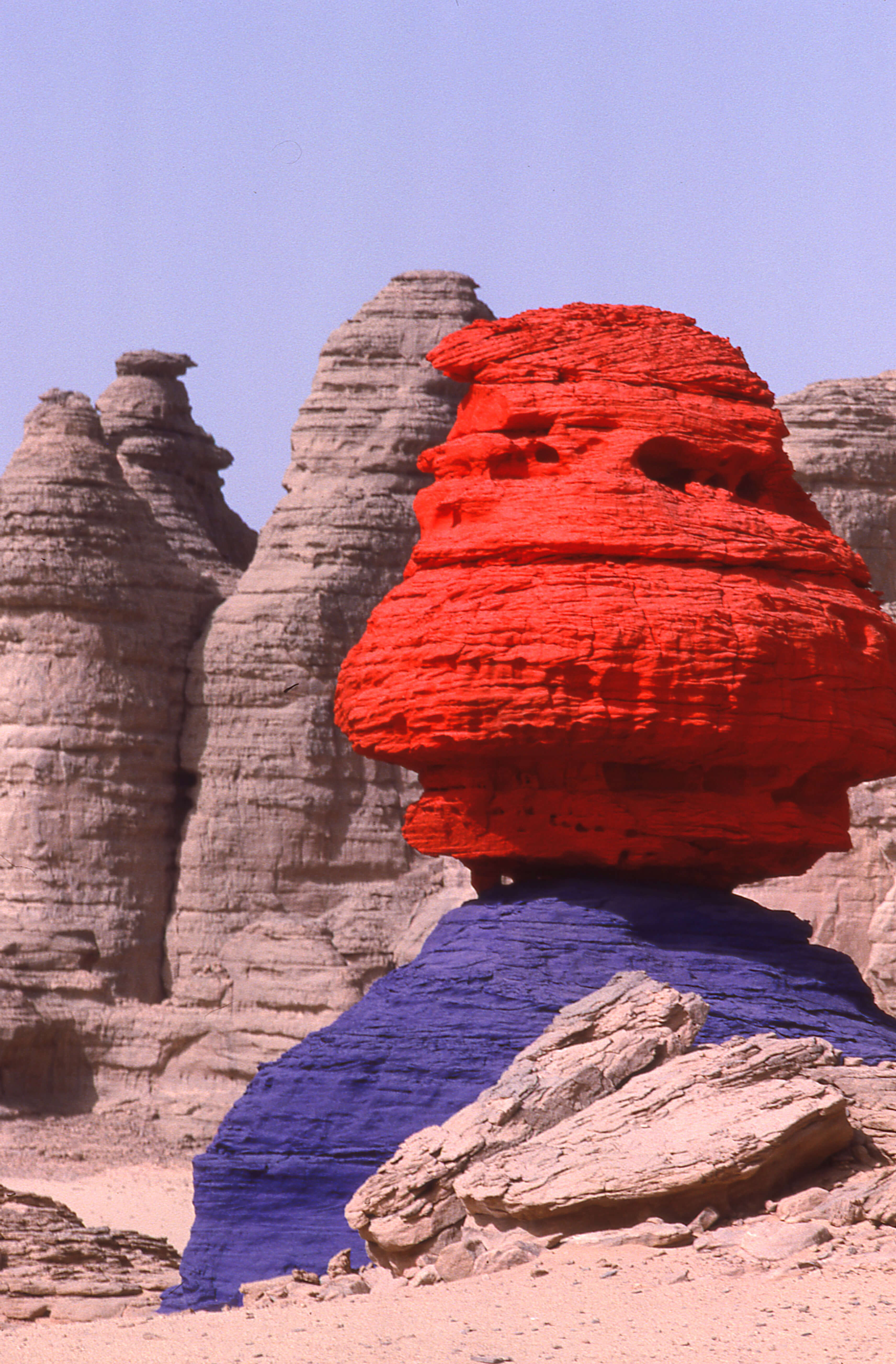 Jean VERAME, Massif du Tibesti, Tchad, 1989© Jean-Claude Francolon.
Le Phénomène Verame
The painter Jean Verame (1936), who has always refused to be associated with any artistic movement and any commercial circuit, has been working since 1965 to assert his freedom in his relationship with Nature and Humanity. His monumental pictorial works took place in the Mount Sinai (Egypt 1980-1981), Anti-Atlas (Morocco, 1984), Tibesti Mountains (Chad, 1989) and lately the dunes of the Atacama Desert (Chile , 2017).
In 1995, he paid homage to the Man of the Future by making a thousand bronzes, first presented at the Musée de l'Homme in Paris and then dispersed in five successive flights in the sands of the Sahara.