Philippe De Gobert
MuMa - Modern Art Museum André Malraux, Le Havre
Dates :
Spring-Summer 2021
Our missions :
Press Relations
© Philippe de Gobert
Philippe De Gobert

Du merveilleux en architecture au conte photographique

Trained photographer and sculptor, Philippe de Gobert has pursued a unique path since the 1970s on the fringes of architecture, photography and the craft of model building. His interest in modern architecture leads him to re-examine its history thanks to a particular modus operandi. With infinite care, he constructs models of buildings for his symbolic eyes, "to try to understand how they work", then sets out to photograph them. The very large prints of these small objects give the viewer the impression of being immersed in a space, which has the disturbing appearance of reality ... a trompe l'oeil in a way!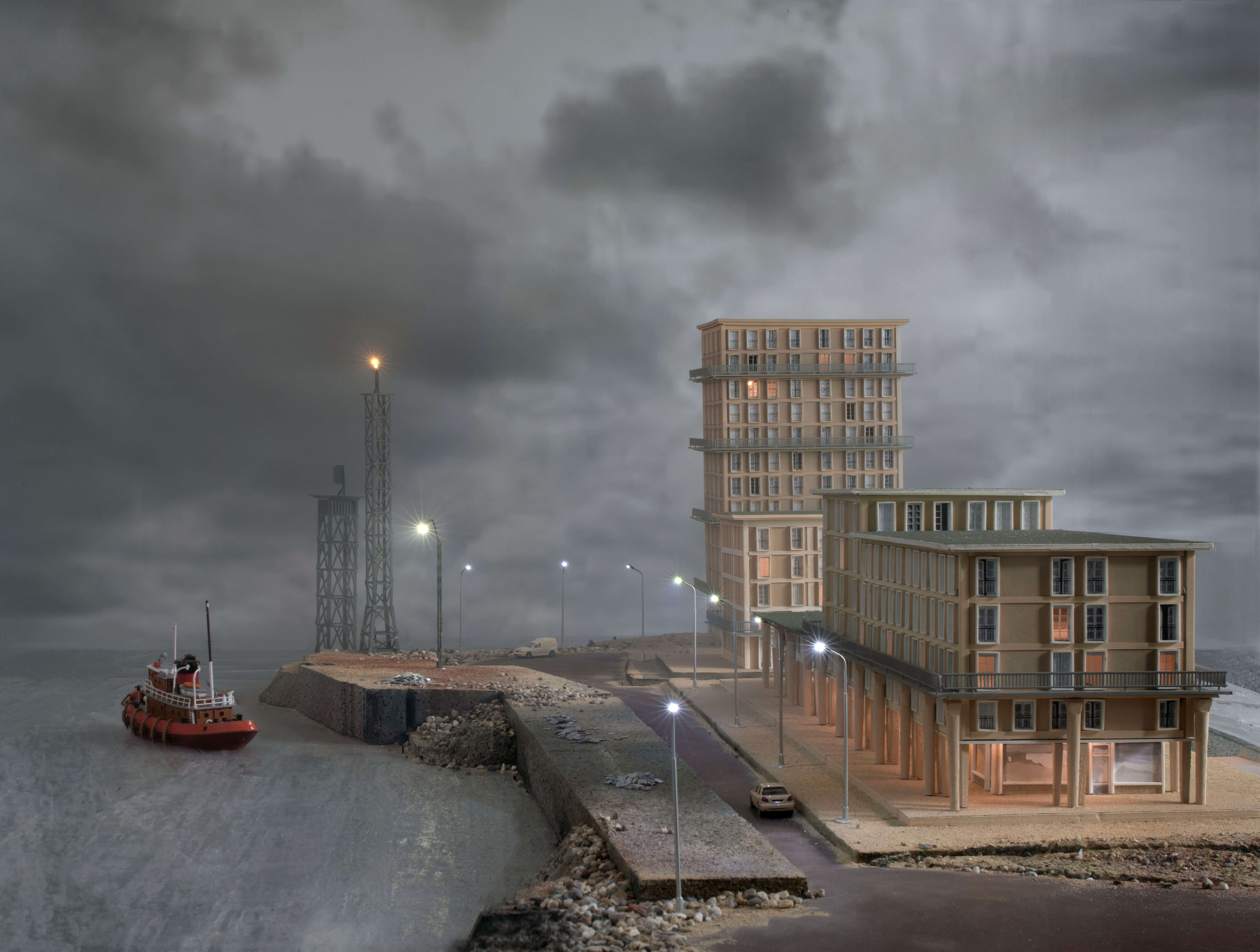 © Philippe de Gobert
Dans son atelier bruxellois, Philippe de Gobert a donc construit des fragments du Havre reconstruit, paysages et vues intérieures, s'inspirant d'archives et du souvenir de ses deux courts séjours dans la ville. Tel un metteur en scène réglant les moindres détails, les effets de lumière notamment, il parvient à créer une atmosphère singulière, atemporelle. « Mes photographies, précise l'artiste, ne cherchent pas à être une simulation de la réalité, mais plutôt une évocation poétique du Havre, du moins l'impression que j'en ai gardée et qui se mélange à mon imaginaire », dans lequel le cinéma comme l'épopée des transatlantiques occupent toute leur place.