Rose Gold, Cécile Bart
FRAC Franche-Comté, Besançon
Dates :
From September, 18 2020 to February, 21 2021
Our missions :
Press Relations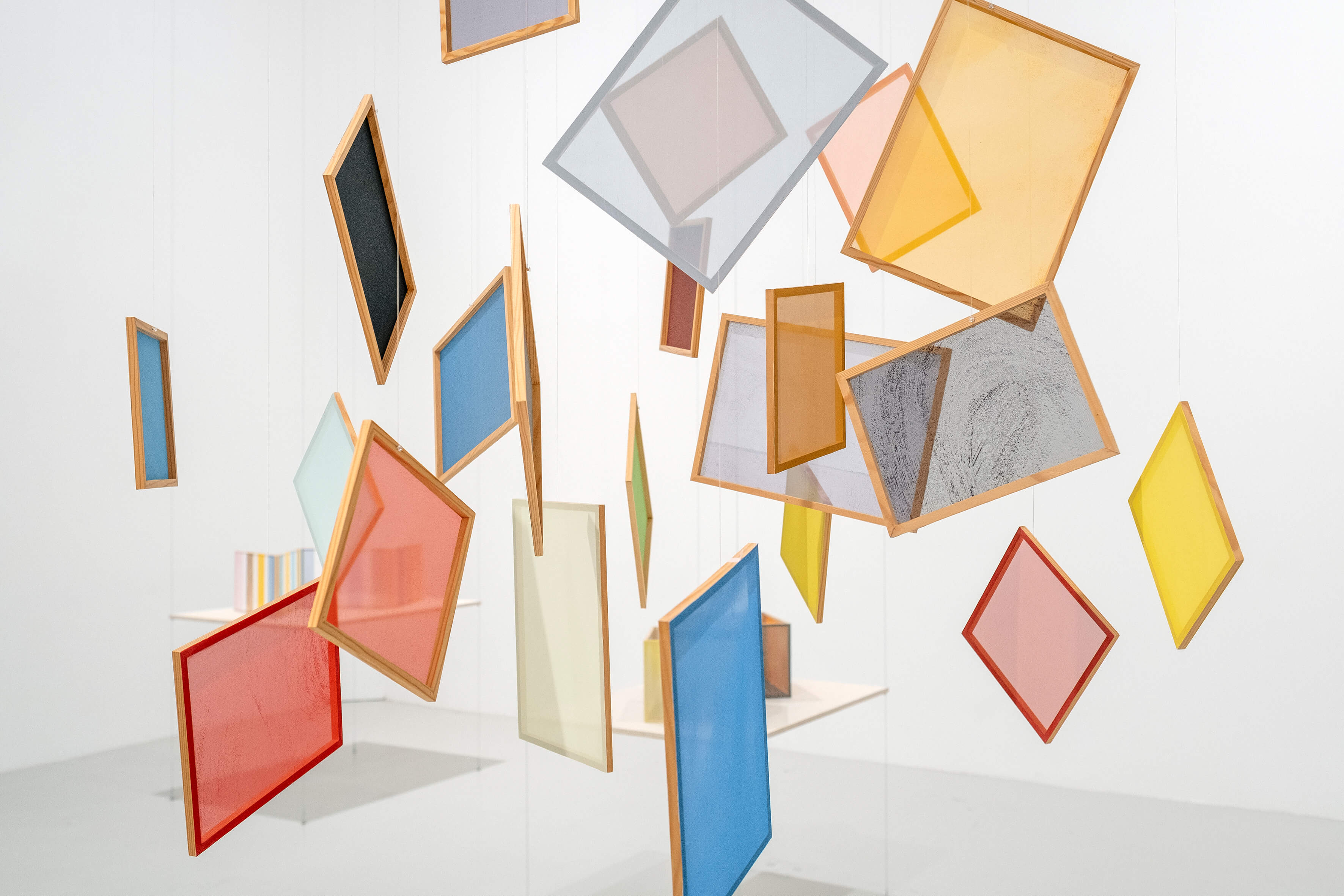 Cécile Bart, Minis, 2000-2020, Collection de l'artiste, Production Frac Franche-Comté © Cécile Bart. Photo : Nicolas Waltefaugle
ROSE GOLD, CECILE BART
As part of its 2020-2021 season entirely devoted to the dialogue between visual arts and dance, the Frac Franche-Comté presents a monographic exhibition by Cécile Bart.
Entitled Rose Gold, this exhibition offers to re-read all of the artist's work in a new light. All the registers of his work (paintings / screens, paintings / collages, "Smooth", models, combinations of colored surfaces and fixed or animated images ...) are revisited through the prism of the body and movement.