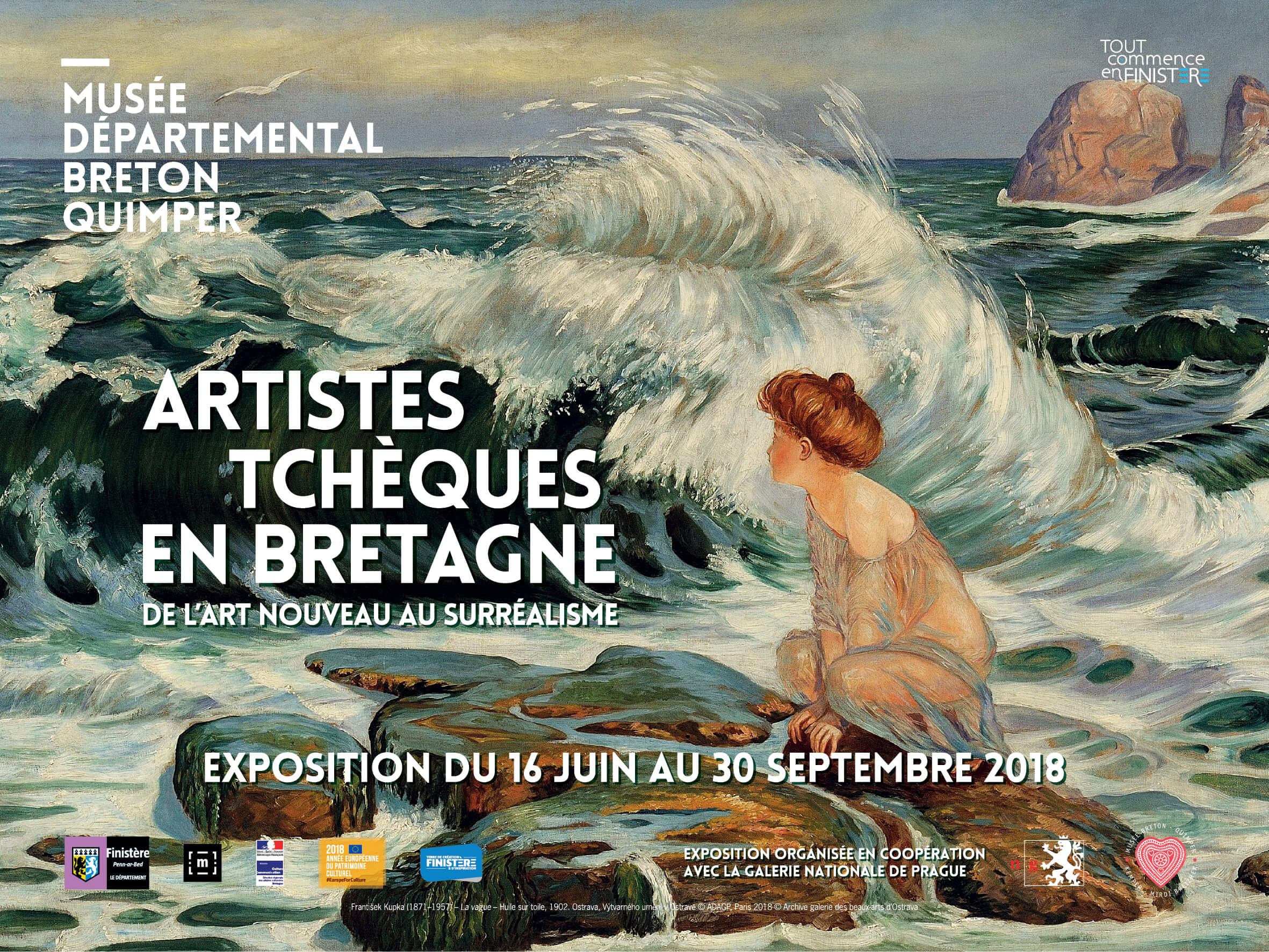 Summer and museum season of Quimper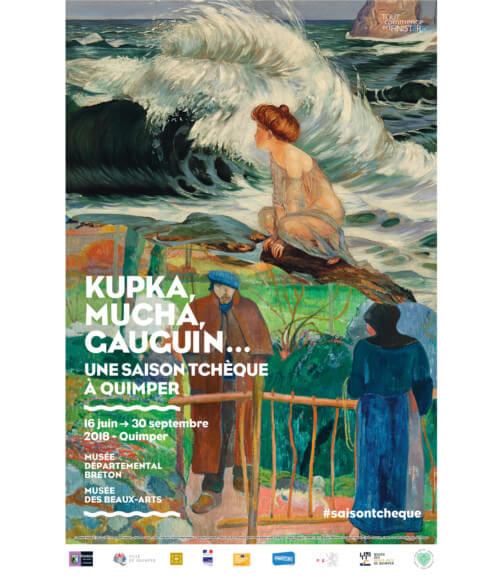 Kupka, Mucha, Gauguin… Une saison tchèque à Quimper
Comme peu de régions en Europe, le Finistère et la Bretagne ont attiré des artistes du monde entier. Aussi occupent-ils une place particulière dans tous les courants artistiques des deux derniers siècles : naturalisme, symbolisme, Art nouveau, modernisme, surréalisme...
Au-delà du cliché d'une terre d'exotisme où les artistes venaient se ressourcer, il faut souligner le rôle de cette région dans le renouvellement des thèmes et l'essor de la peinture de paysage. Ce n'est pas un hasard si en cette année européenne du patrimoine culturel, le Département a décidé de valoriser le Finistère comme « terre de création et d'inspiration » !
Les musées de Quimper ont pris le parti de faire à l'été 2018 le portrait subjectif d'une Bretagne aux multiples visages de la fin du XIXe siècle à la fin du XXe siècle.
Depuis La Vague symboliste et symbolique de Kupka, jusqu'aux ports aux tonalités surréalistes composés par Jean Le Moal, en passant par la rencontre avec un Gauguin bravache, les visiteurs sont invités à s'éloigner des poncifs pour s'immerger, via deux expositions, dans une Bretagne inédite.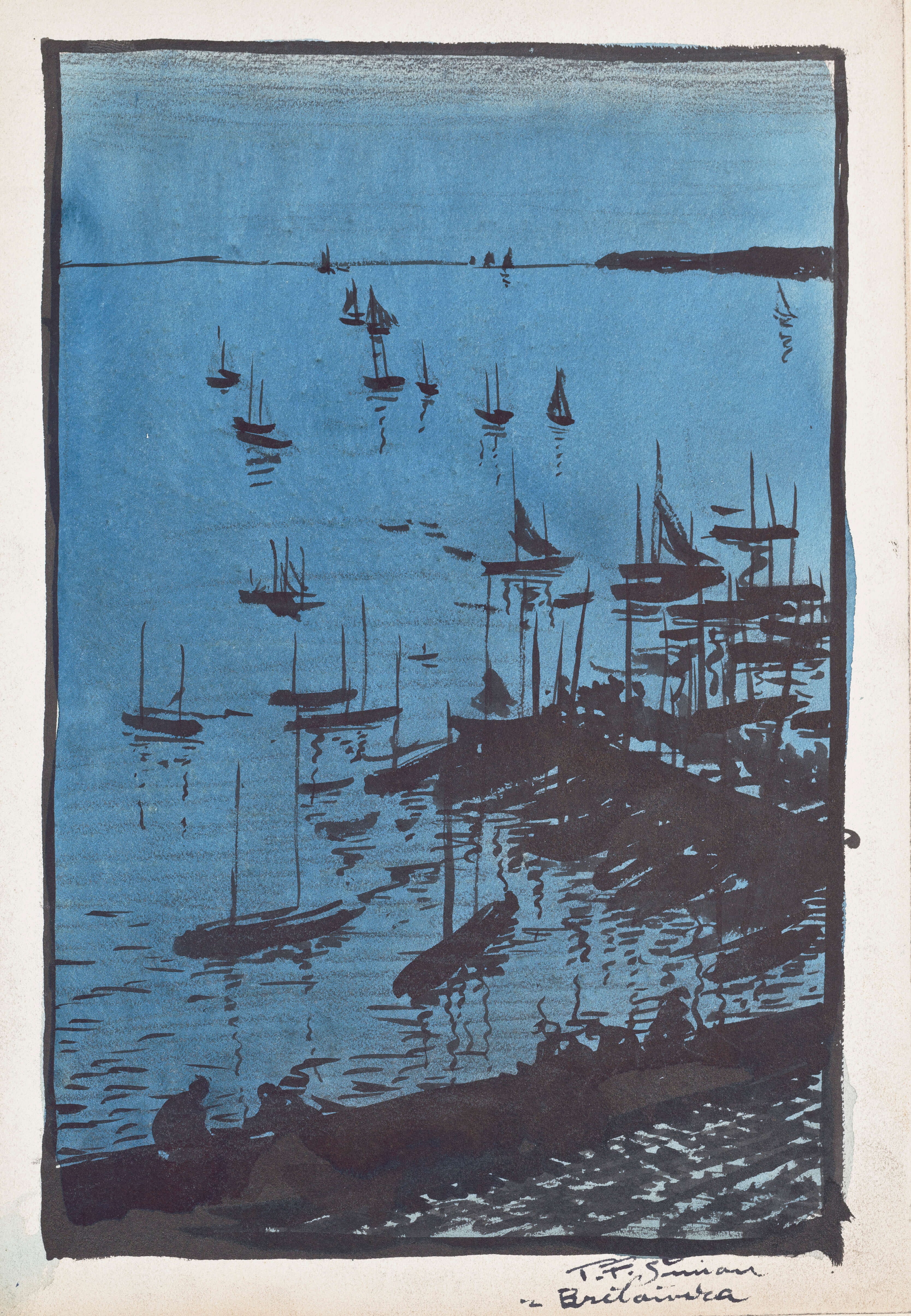 Bateaux de pêche à Concarneau © Galerie nationale de Prague
"Czech Artists in Brittany (1850-1950)"

Musée départemental breton

The musée dépatemental breton and the National Gallery of Prague have found within the Czech collections numerous works inspired by Brittany from the 19th and 20th centuries. As early as the 1860s, Brittany by its nature and its costumes attracted Czech artists including Alfons Mucha and František Kupka. With this exhibition, more than 80 Breton works by Czech artists will be presented for the first time in France thanks to an exceptional contribution from the National Gallery of Prague and other Czech museums.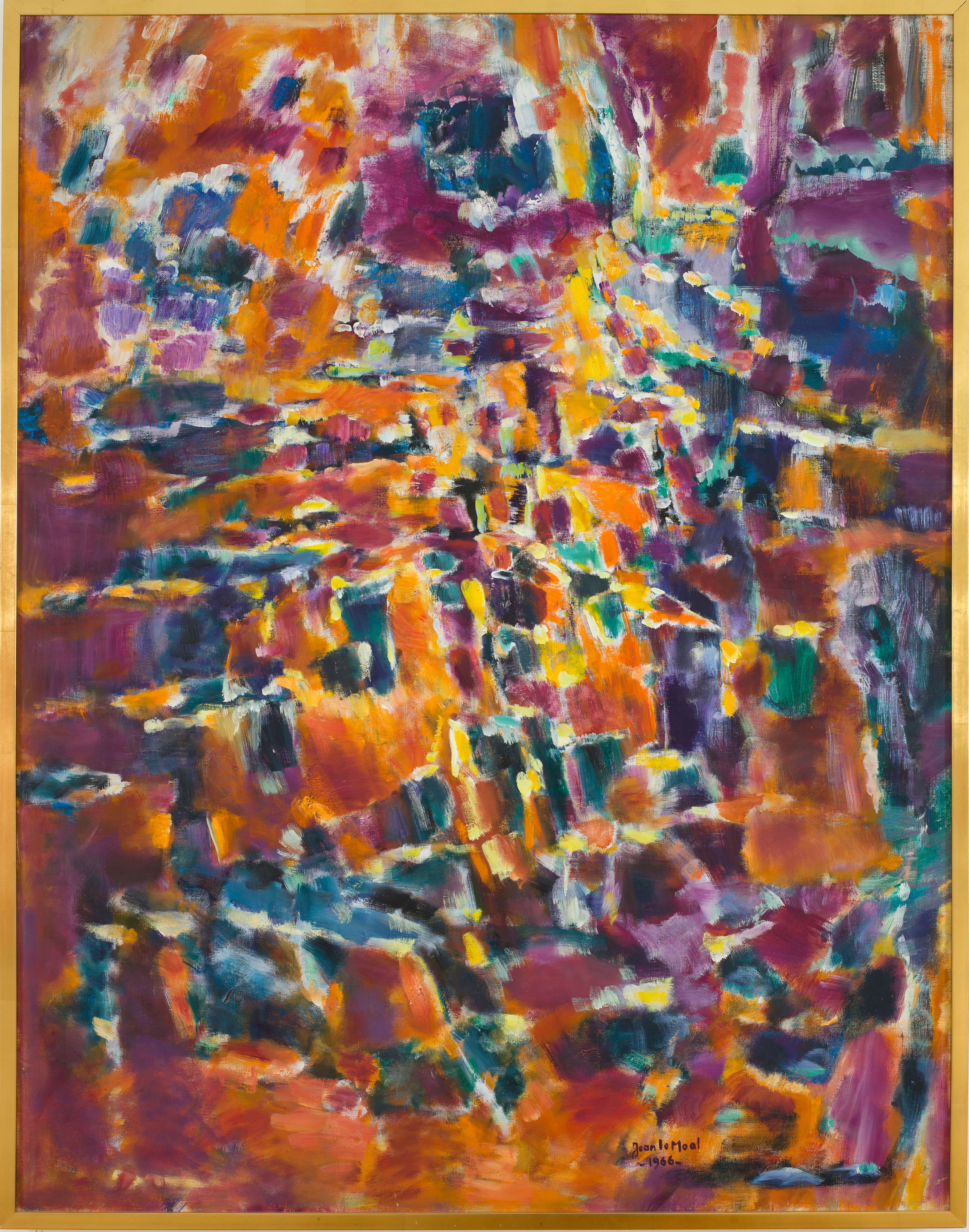 Vers Machu Picchu © MBA Rennes, Dist. RMN Grand Palais / Jean-Manuel Salingue
"Jean Le Moal (1909-2007)"

Musées des beaux-arts de Quimper

Considered as one of the main representatives of the French non-figuration from the second half of the 20th century, Jean Le Moal appears today as a painter who is to be rediscovered his work that goes beyond aesthetic partitioning. This exhibition looks back at this French painter of Breton origins and his entire career in the light of the historical context of his aspirational years and his artistic environment, with no preconception or bias.