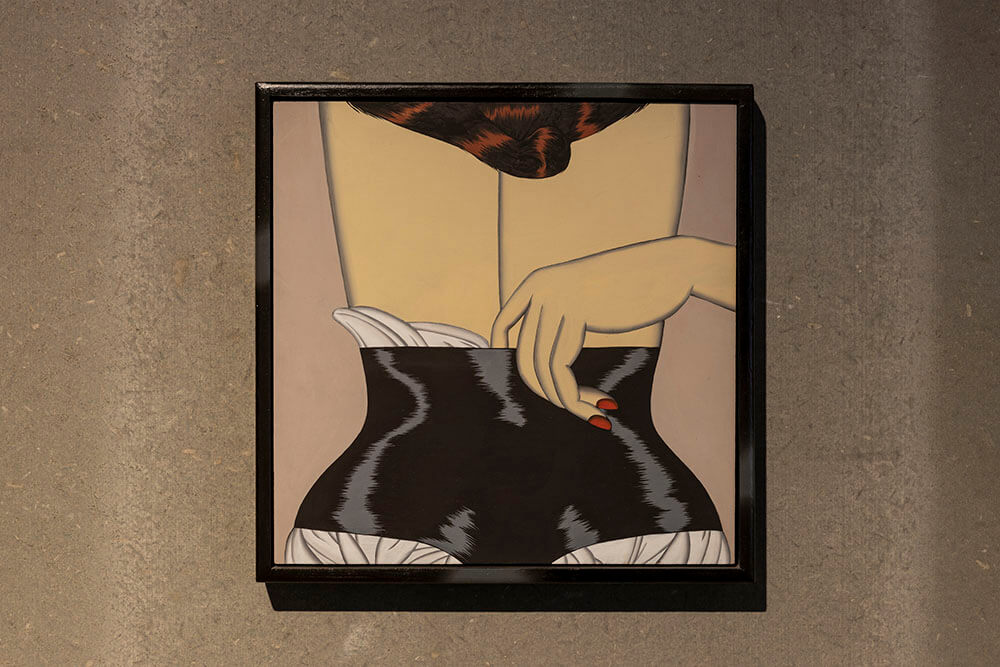 The Making of Husbands
49 Nord 6 Est - Frac Lorraine, Metz
Dates de l'exposition
Du 14 février au 10 mai 2020
Nos missions
Conseil
Relations presse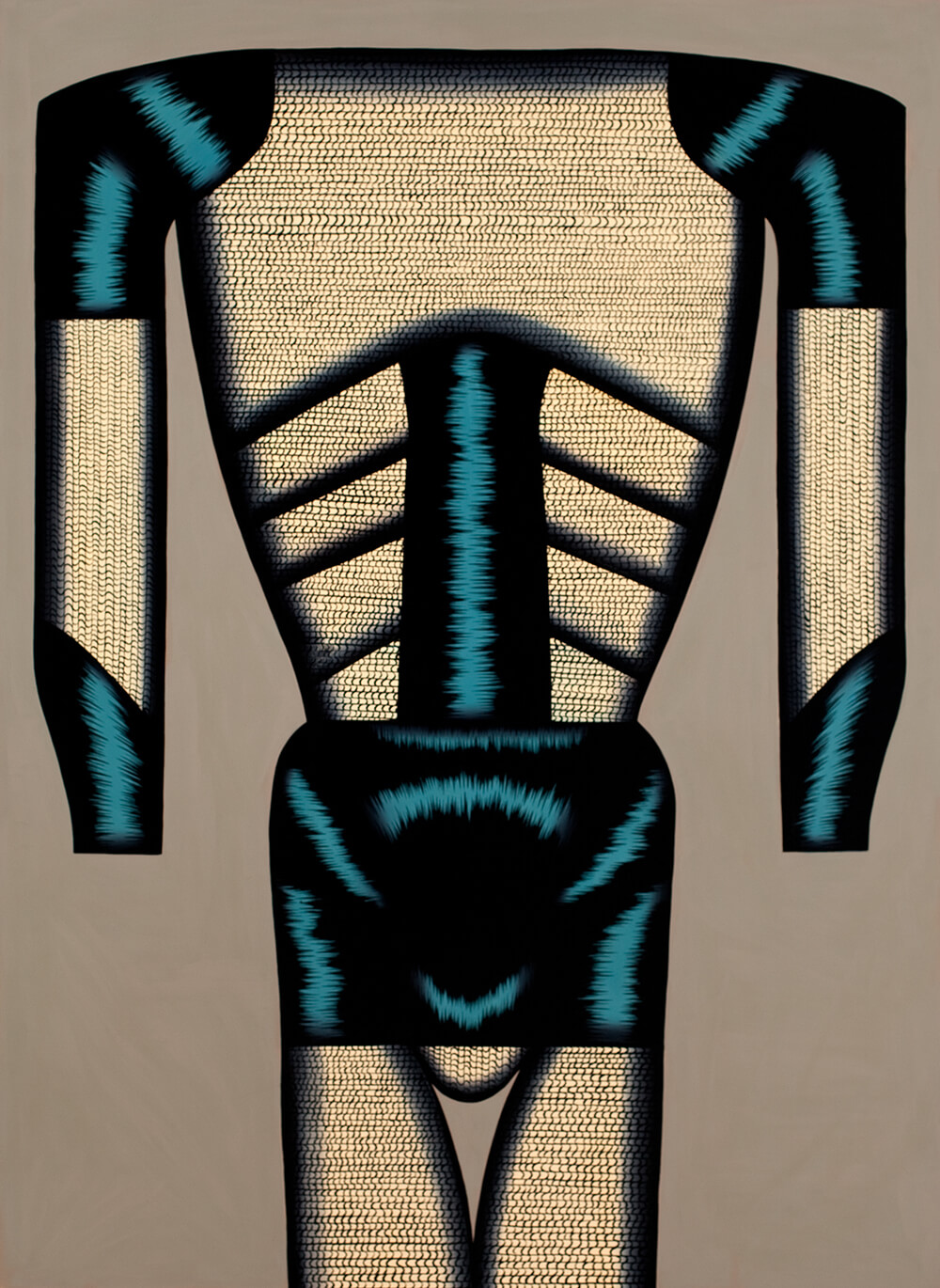 Christina Ramberg,Tight Hipped, 1974© The Estate of Christina Ramberg, CourtesyCollectionduMadison Museum of Contemporary Art,CollectionBill McClainduChicago Imagism
The Making of Husbands

Christina Ramberg en dialogue

Ce projet inédit rassemble des artistes d'horizons différents autour de l'oeuvre de l'américaine Christina Ramberg (1946 - 1995), proche du groupe des Chicago Imagists, dont le travail questionnent les notions de genre, d'identité et de contrôle. Les bustes coupés, récurrents dans ses peintures et dessins, explorent la question du corps façonné par les corsets vestimentaires, mais aussi par leur pendant comportemental : les conventions sociales. L'exposition présente pour la première fois en Europe un ensemble significatif d'oeuvres de Ramberg, en dialogue avec celles de nombreux artistes contemporains fortement influencés par son oeuvre engagée.


Avec les œuvres de : Christina Ramberg Alexandra Bircken, Sara Deraedt, Gaylen Gerber, Konrad Klapheck, Ghislaine Leung, Senga Nengudi, Ana Pellicer, Richard Rezac, Diane Simpson, Frieda Toranzo Jaeger et Kathleen White.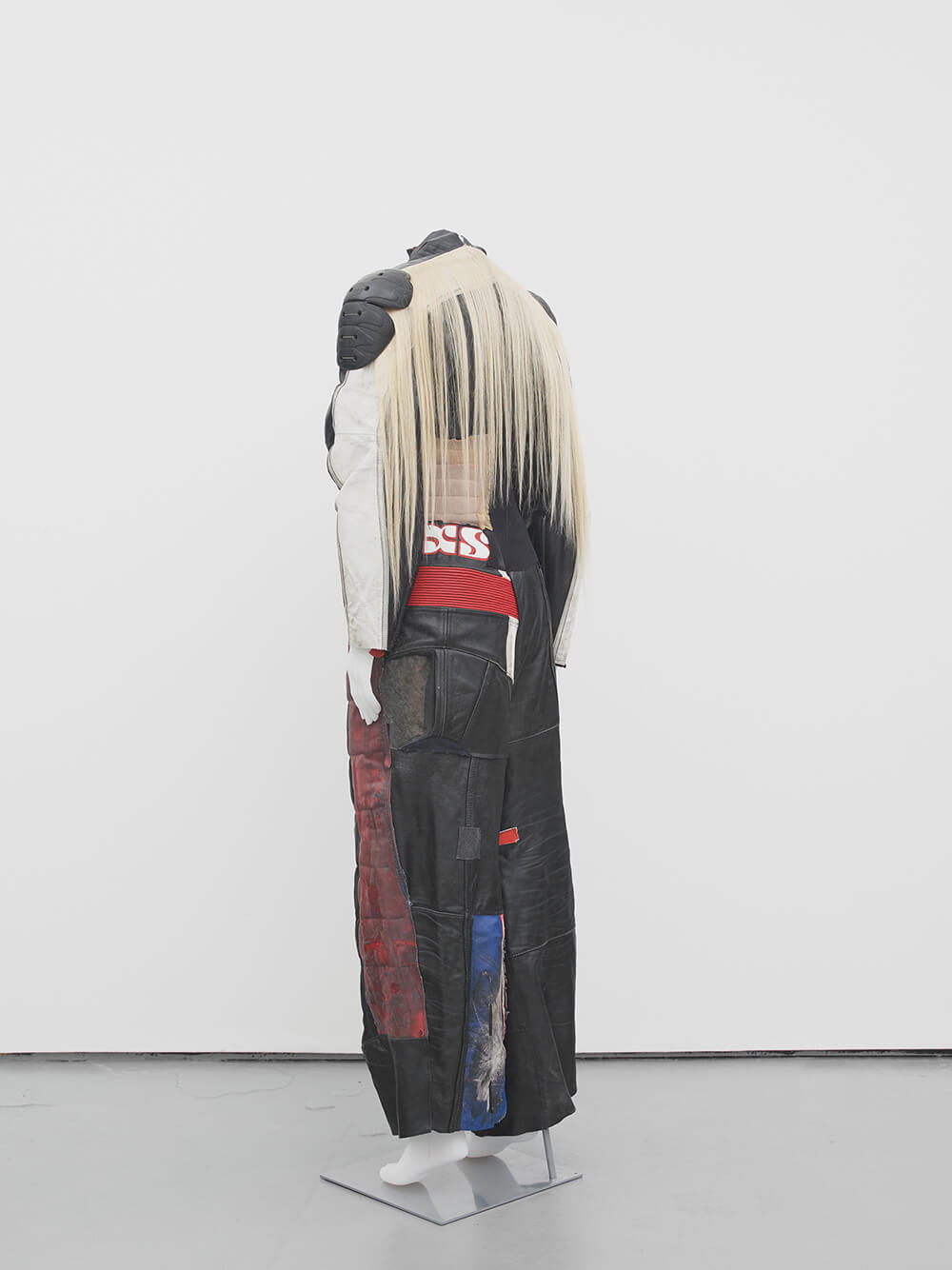 Alexandra Bircken,INXS, 2016Courtesyl'artiste ; Danniel Rangel Collection etHerald St, London..Photo:Andy Keate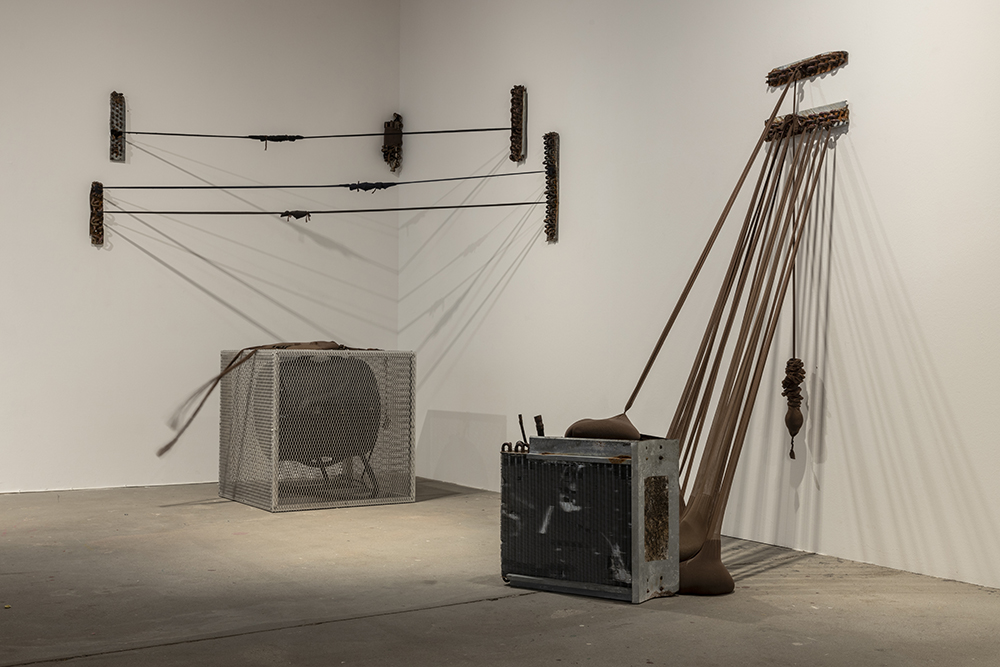 Senga Nengudi,A.C.Q. I, 2016–17Courtesyl'artiste;Sprüth Magers, Berlin,Londres, Los Angeles; Lévy Gorvy, New York,Londres, HongKongetThomas ErbenGallery, New York.The Making of Husbands: Christina Ramberg in Dialogue,KW Institute for Contemporary Art, Ber