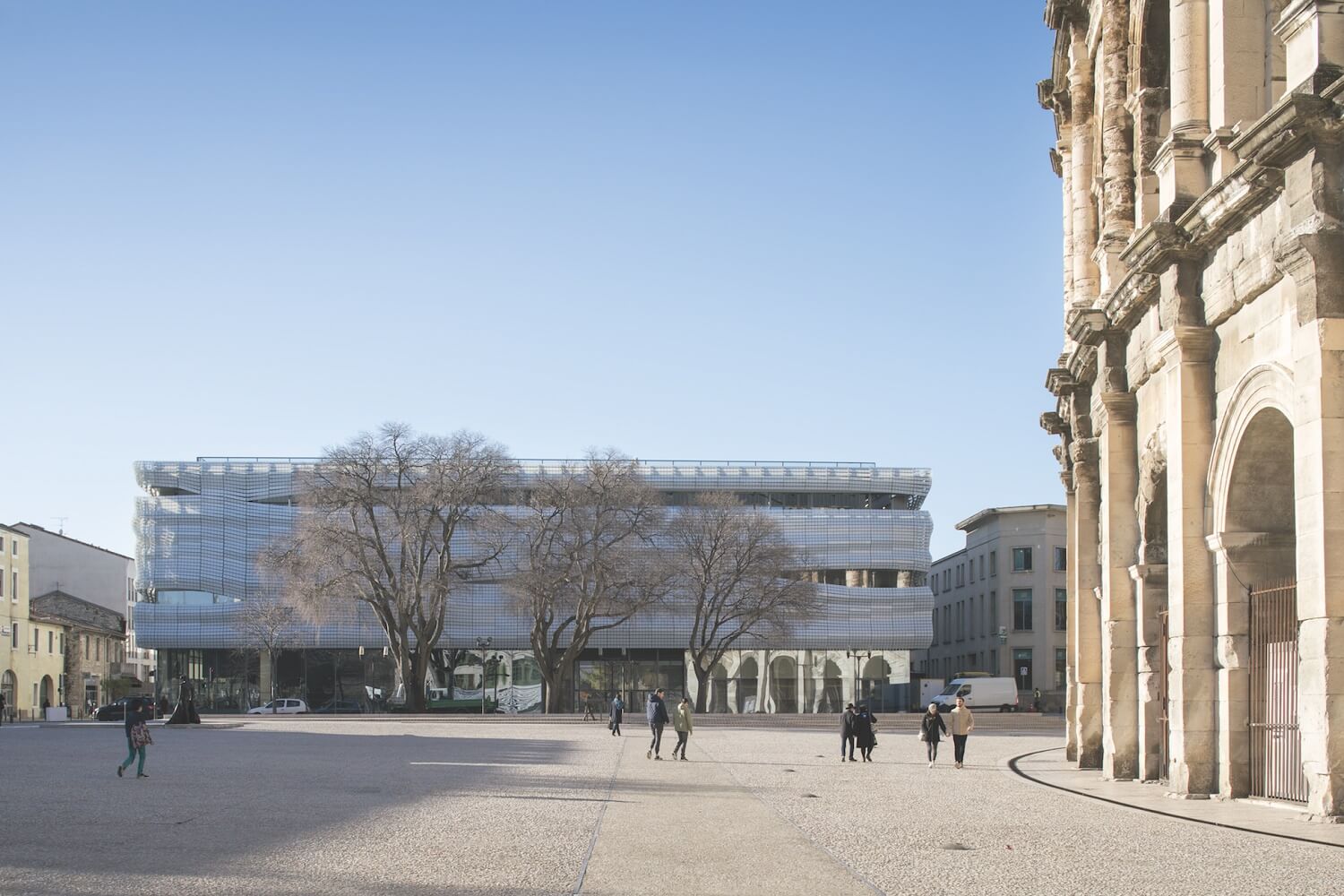 The museum of Romanity opening
Mission dates
February to December 2018
Our missions
National and international press relations
Media plan
Influencers relations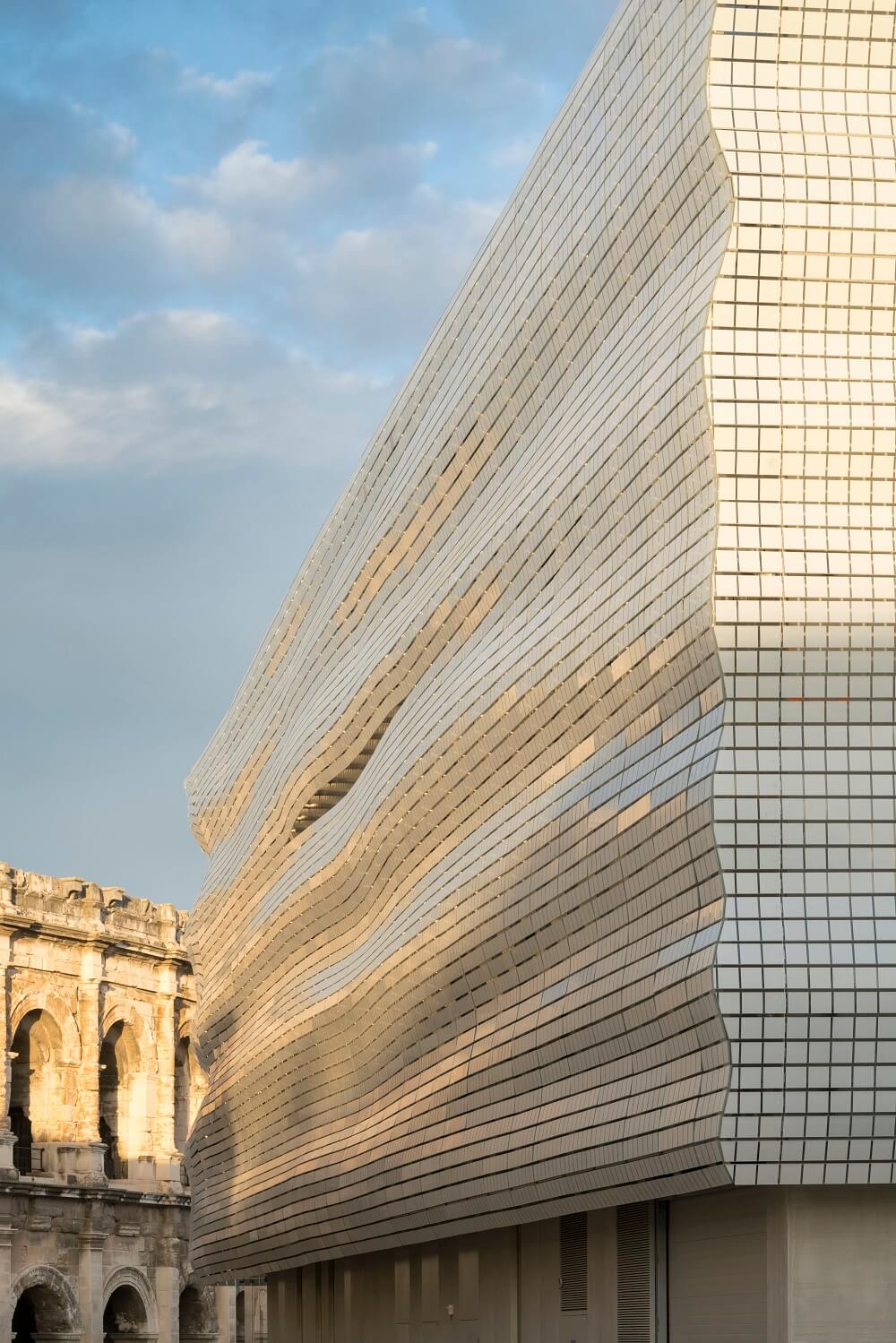 © Nicolas Borel
The museum of Romanity opening

2nd June 2018

On June 2, 2018, the museum of romanity opened its doors to the public. In the heart of the city of Nimes, facing the famous bimillenary arenas, this museum is one of the largest contemporary architectural and cultural projects in France with an international reputation to open in 2018. It presents the city's extraordinary archaeological collections, highlighting the influence that the buildings of the time had on the development of Nimes. The museum offers a leap into the Gallo-Roman era and reveals exceptional pieces in an innovative scenography: augmented reality, audiovisual technologies, immersive projections, interactive maps...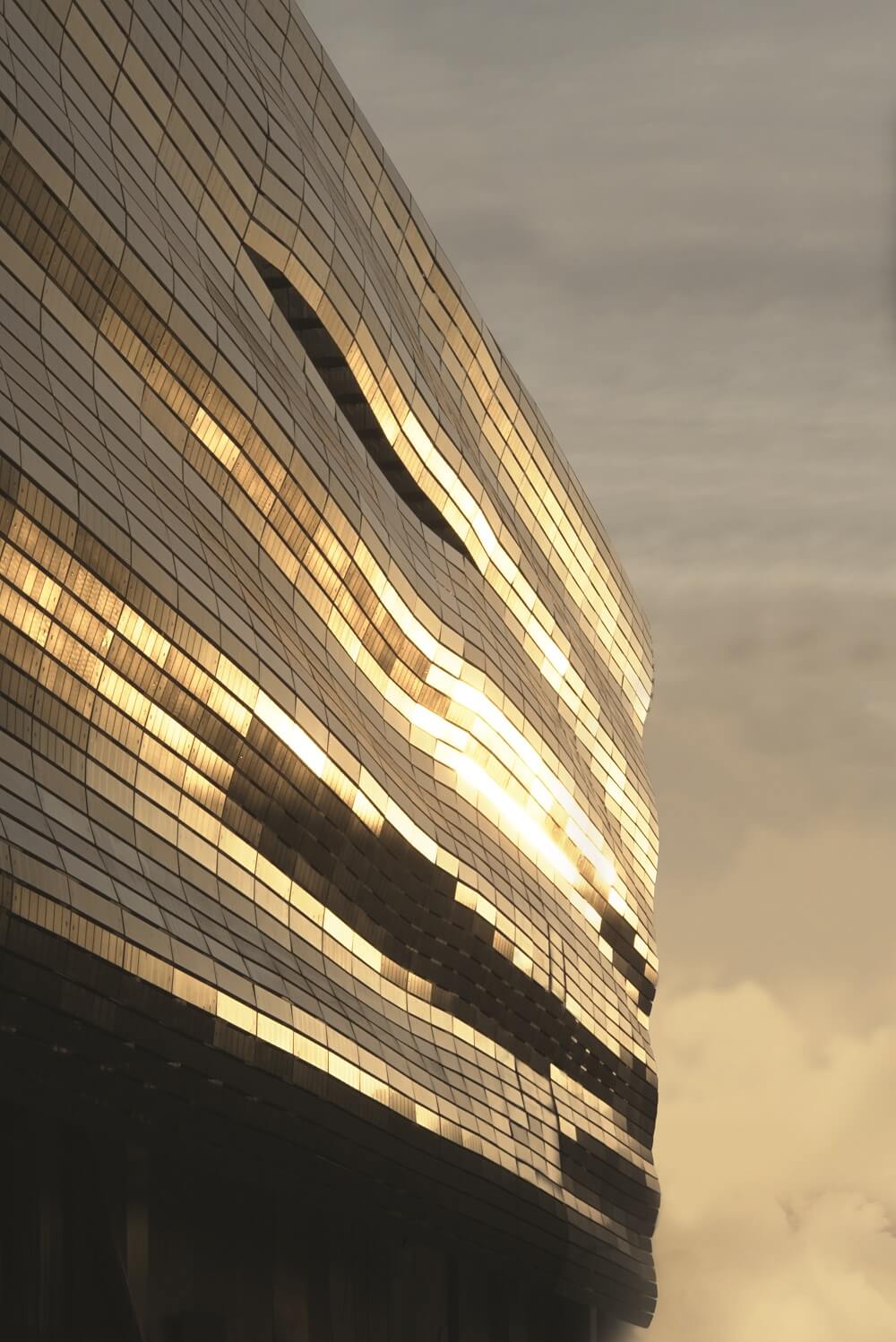 © Serge Urvoy
An architectural masterpiece by Elizabeth de Portzamparc
The building, designed by Elizabeth de Portzamparc, echoes the history of the city with its façade draped like a Roman gown, with thousands of glass tiles forming a modern mosaic. The museum also invites to relax thanks to an archaeological and Mediterranean garden of 3500 m2, as well as a green roof terrace offering an exceptional view of the city. Equipped with a bookshop, a café and a restaurant opened by the star chef Franck Putelat, the museum of romanity is now without a doubt the center of Nimes' effervescence and an essential place to visit for travelers from all horizons.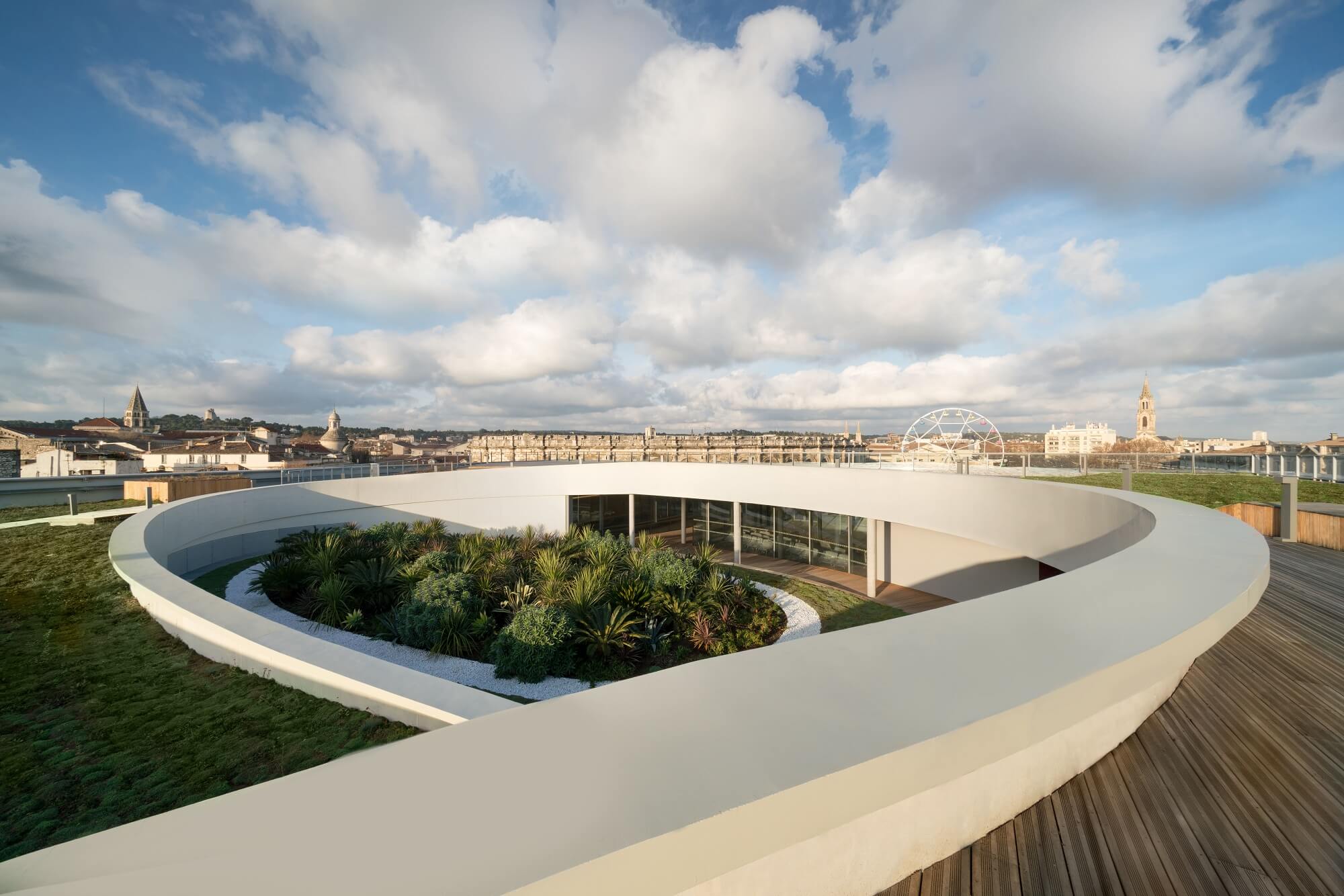 © NicolasBorel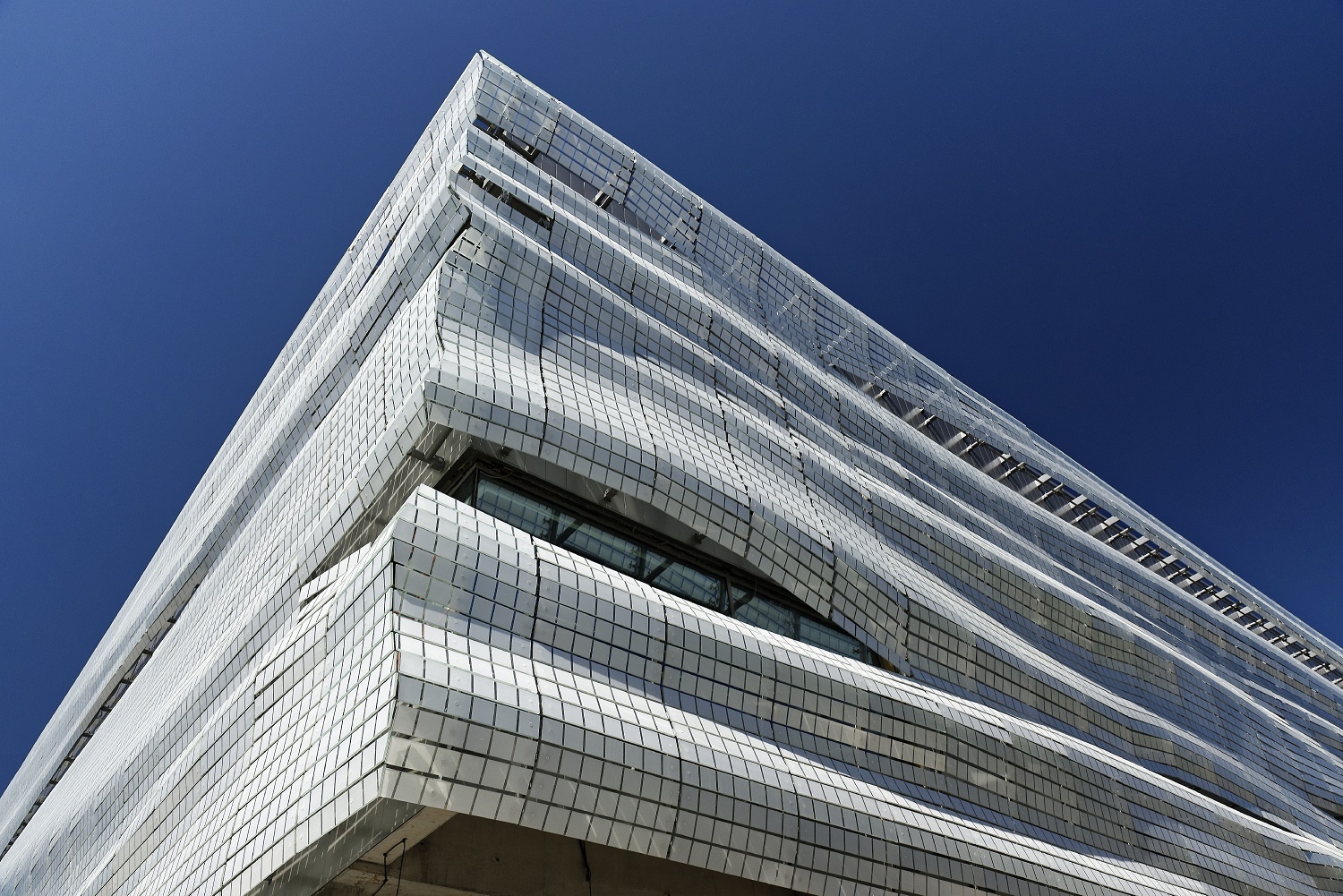 © Stephane Ramillon - Ville de Nîmes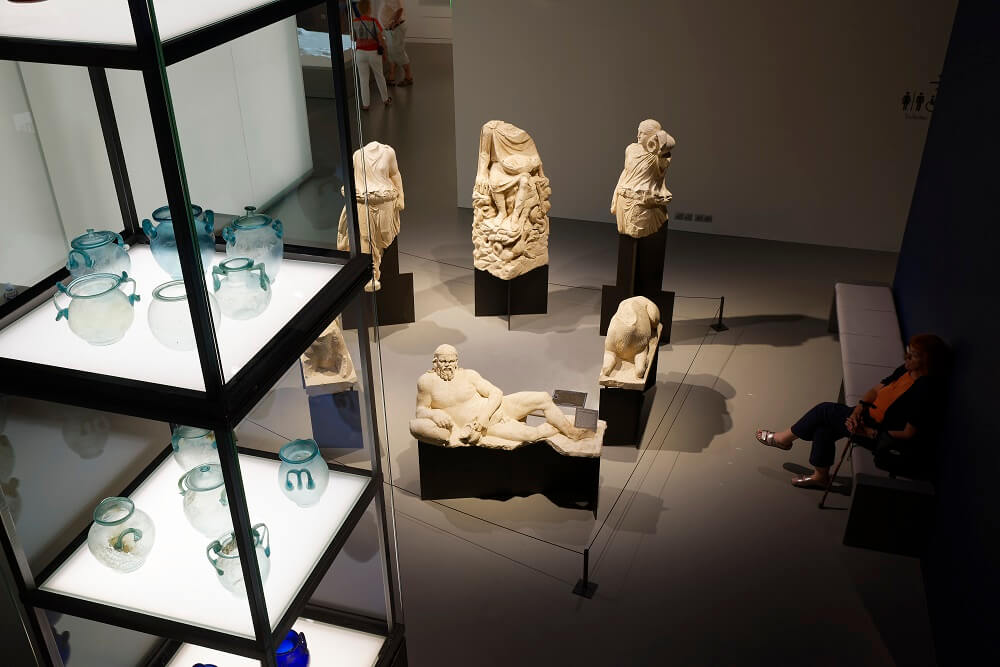 © Stéphane Ramillon - Ville de Nîmes
Exceptional archaeological collections
Thanks to an innovative museography the collections of the museum demonstrate the process of romanization that occurred in the region. Visitors see four chronological sequences — as if going through space-time trapdoors — to see pre-Roman Gaul, the Roman period, the Middle Ages, and then the legacy that has come down to us from classical Rome.
All along the visit, the public admire artefacts collected throughout the centuries — paintings, mosaics, everyday objects, statues... — as well as scale models and reconstitutions. They let the visitors comprehend the successive civilizations from architectural, urbanistic or daily life viewpoints.
The different rooms of the museum have been organized around an atrium where is exposed the monumental reconstitution of the Roman pediment that decorated the entry to the sanctuary marking the origin of the town of Nîmes.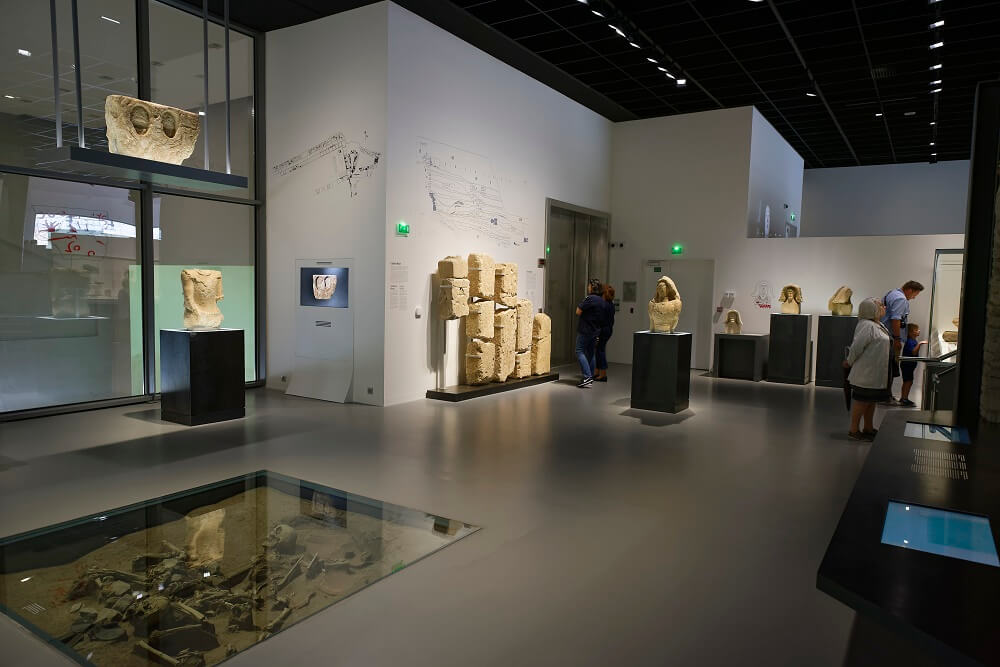 © Stéphane Ramillon - Ville de Nîmes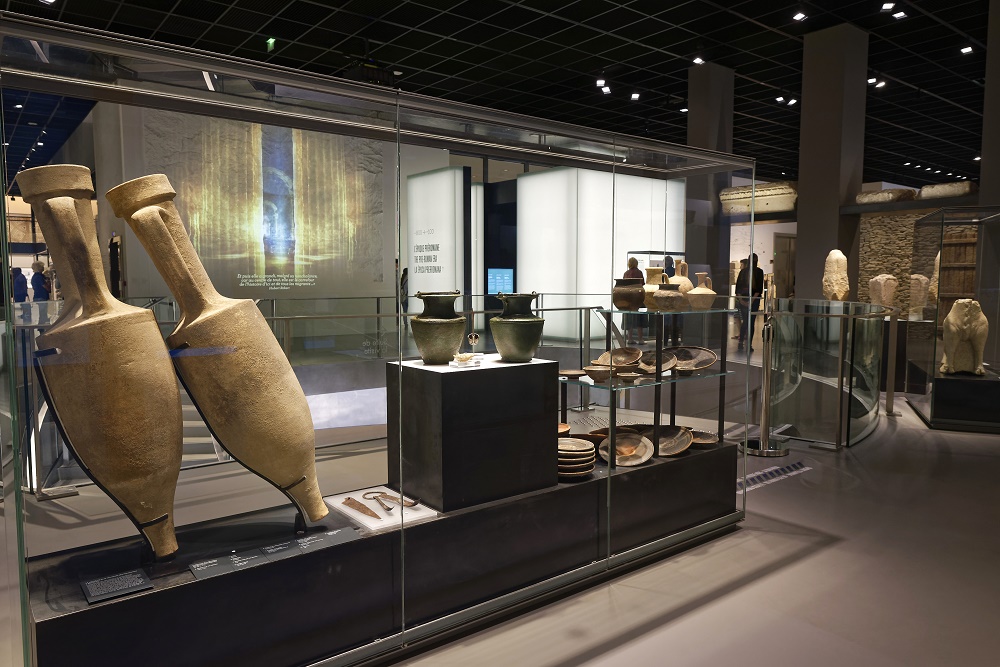 © Stéphane Ramillon - Ville de Nîmes