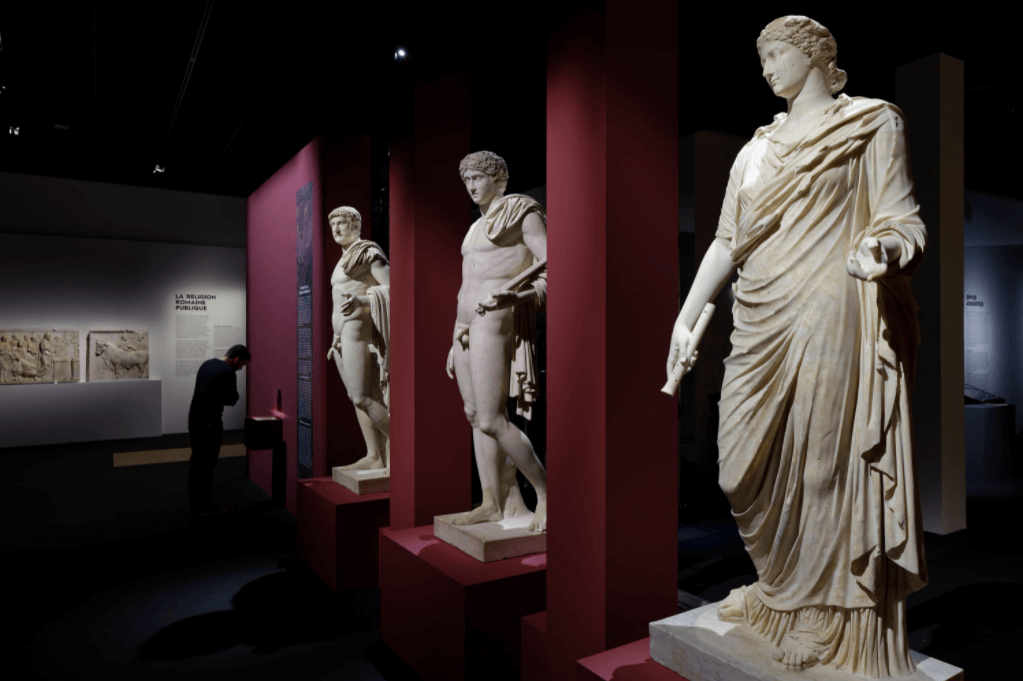 The Roman Emperor: a mortal among the gods
Exhibition dates
13 May - 19 September 2021
Our missions
Press relations
Media plan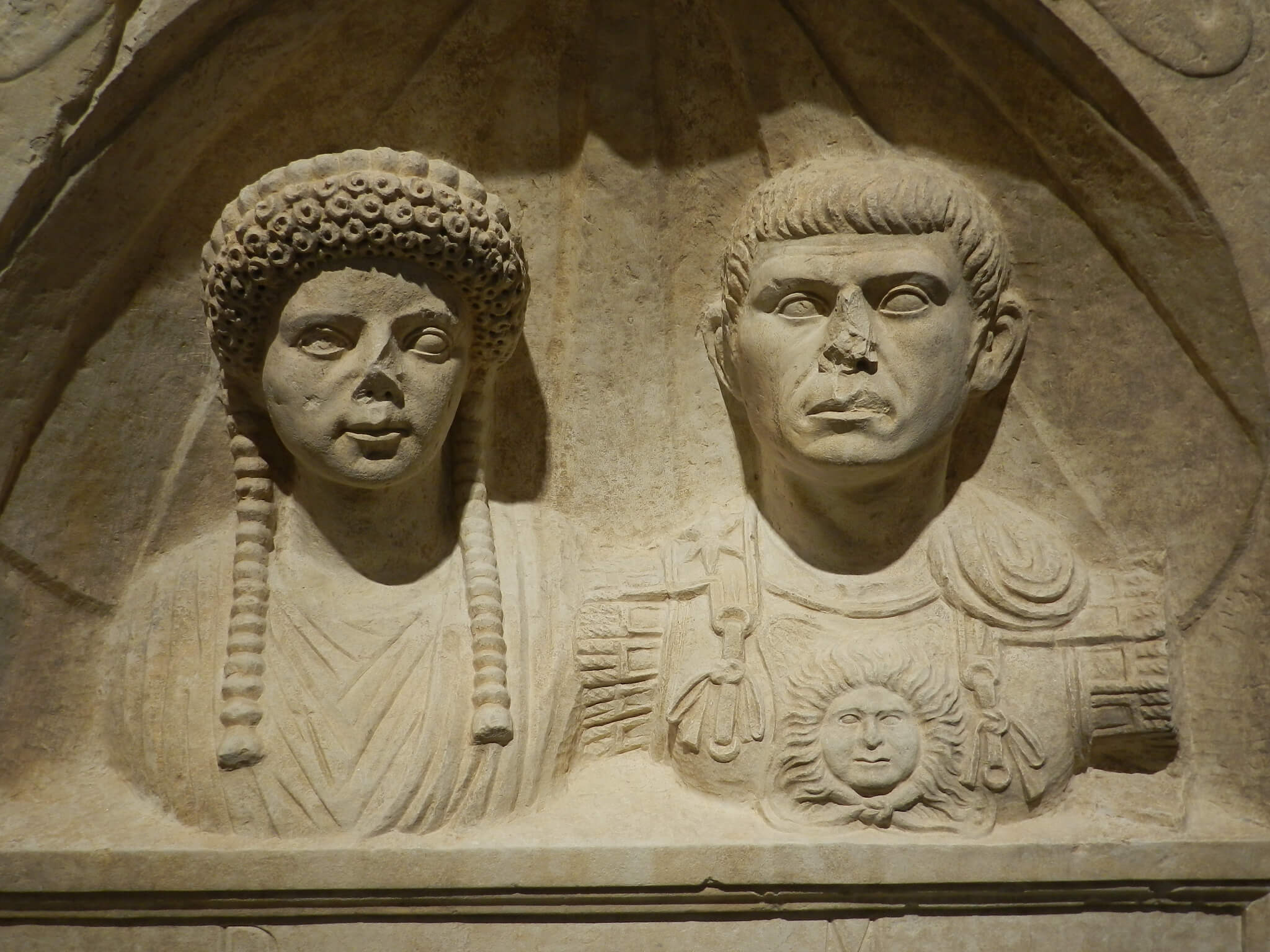 Stèle de Licinia Flavilla et Adgennius Macrinus, deuxième moitié du Ier s. ap. J.-C., calcaire © Musée de la Romanité
The Roman Emperor: a mortal among the gods
In collaboration with the Louvre Museum, the Musée de la Romanité presents the first French exhibition entirely devoted to imperial worship, a practice established in the 1st century BC by Emperor Augustus.
The visit explains how Augustus used worship around himself to legitimize his power across the Empire and benefit from this strange mortal status among the gods. The exhibition also looks at the different forms of imperial worship in Gaul and the buildings dedicated to them in Nîmes, Arles or Narbonne.
Four playful and immersive digital devices illustrate the subject as well as 149 exceptional works, including 49 restored for the occasion and exhibited for the first time.